Report Outlines How Utilities Can Fully Embrace EVs
David Wagman | October 17, 2017
Utilities that have struggled with stagnant electricity demand may find that electric vehicles (EVs) offer a lifeline to maintain their bottom line, according to a new Deloitte report, "Powering the Future of Mobility: How the electric power sector can prepare for its critical role in the transportation ecosystem."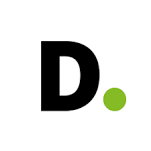 The report says that projections for U.S. and global EV market-share growth over the next two decades vary from as low as 10 percent to more than 50 percent by 2040. In the report Deloitte suggests that if the power industry embraced EVs, both electric utilities and the mobility ecosystem could reap benefits,which include:
• Aiding in the integration of renewable and distributed energy resources
• Helping balance and fine-tune electricity supply and demand on the grid
• Providing opportunities for utilities to engage customers and offer them new products and services
The report says that BNEF projects electricity consumption from EVs may rise 300-fold globally, from 6 TWH in 2016 to about 1,800 TWH in 2040. If that happens, electricity consumption from EVs would then comprise about 5 percent of total 2040 global consumption.
At the same time, electric power demand during peak periods, often in the mid-afternoon or early evening, is rising. Without incentives, growing EV adoption could exacerbate this trend. Many utilities have deployed or are developing time-of-use and EV rate plans that reduce electricity prices during off-peak periods, such as late evening, to help shift EV load to off-peak hours.

The report also identified EVs as a grid management tool, essentially "a large battery on wheels." Some utilities are beginning to see EVs as a load management resource for adding flexibility to the grid. In particular, EV batteries are a good source for providing ancillary or regulating services that help maintain power quality and balance the grid, such as voltage regulation and support, frequency regulation and ramp rate reduction.
Mobility service providers with large EV fleets will likely coordinate with utilities and EV charging equipment providers to identify optimal locations and charging platforms, as well as drive demand for "green power" plans, or the purchasing of solar, stationary storage and microgrid assets and services.
In this way, utilities could potentially own and lease EV batteries to fleet owners, or fleet owners could sell EV batteries to utilities.
The Deloitte report says that utilities can participate by developing rate plans that incentivize off-peak charging -- 59 percent of respondents in a Deloitte survey of utility executives said their companies offer time-of-use or EV rate plans or plan to in the future.
Utilities also can identify EV owners and educate them about rate plans -- 41 percent said they lack information about which customers own EVs or where they are located in their company's service areas and another 41 percent said they have the information but that it is not comprehensive.
Another potential option is to offer "green charging" plans, 28-40 percent of EV owners in the U.S. and Europe have home solar, compared with around 1 percent solar penetration among the general population. The report says that Minnesota-based Great River Energy allows customers to fuel their EVs with 100 percent wind energy at no additional cost above standard and off-peak rates.
Other potential utility offerings identified by the Deloitte report include:
• Develop smart charging solutions: Around 21 percent of the utilities surveyed said they provide home or public charging stations that are smart-grid-enabled
• Develop new grid services: More than 44 percent said they are planning to incorporate EV charging into their demand response programs; around 6 percent have already done so
• Work with fleet owners, cities and emerging mobility providers: Utilities in urban and high-EV adoption areas should consider coordinating with fleet owners and governments to encourage electrification of delivery vans, urban buses, emergency vehicles and other fleet vehicles, while offering existing and emerging mobility service providers incentives for EV adoption.