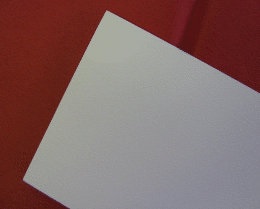 Source: Accuratus Corporation
Improve solar cell fabrication process efficiency with solar cell furnace reflectors. They provide for uniform IR radiation with low thermal impedance for both crystalline and thin-film segments of the business.
Accuflect® IR solar cell furnace reflectors are an excellent medium wave and shortwave infrared reflector with excellent performance extending into the visible wavelengths. Their highly efficient diffuse reflection characteristics allow for uniform IR radiation in the heat process zone.
Solar materials benefit from a planar emission source that reduces process variability. The recuperative effect of the reflectors also reduces electrical power input as radiation from the warm reflector surfaces heat solar materials, improving process efficiency.