New Drone Swarming Tech Gets FAA Approval
Marie Donlon | September 07, 2017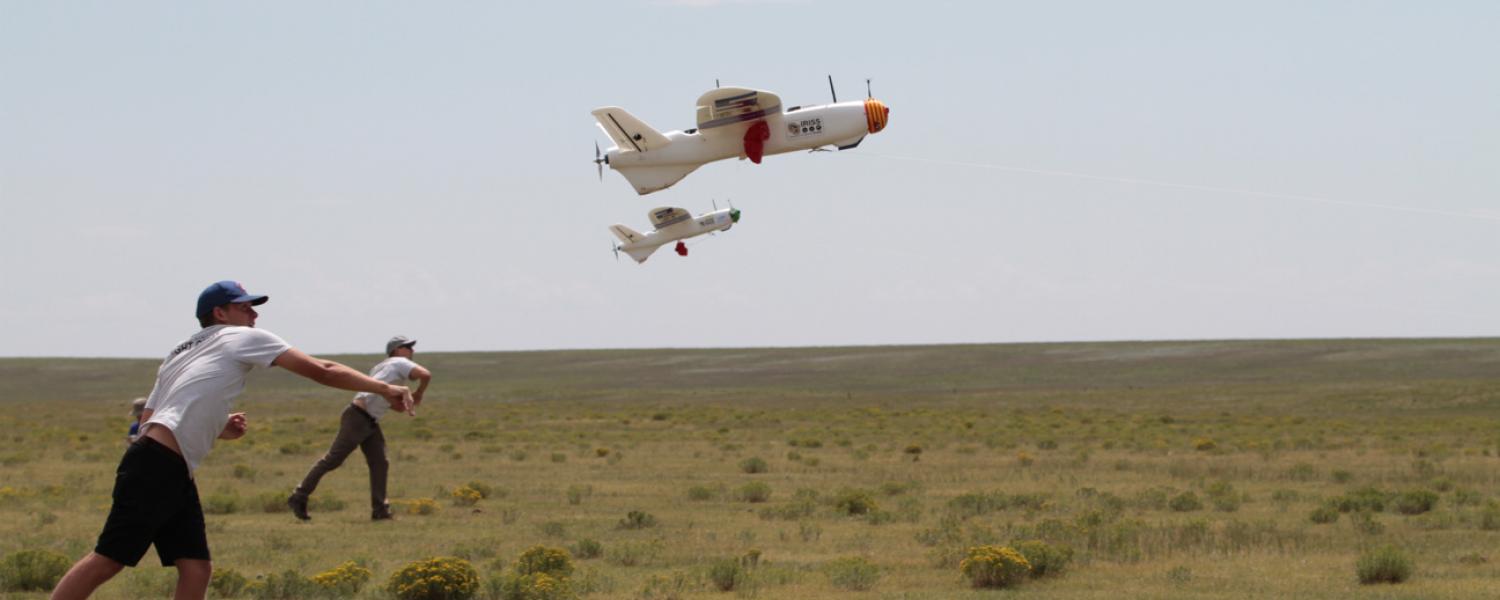 Source: CU Boulder
New drone swarming technology developed by researchers from CU Boulder will allow one operator to pilot up to 30 drones at one time.
The technology, which is designed to locate and follow moving radio beams, will be used for the purpose of locating missing hikers (outfitted with beacons) and observing endangered wildlife.
Traditionally, the FAA requires one pilot and one observer for each drone. However, the new technology has received FAA approval.
"This new approval and new capability allows CU Boulder to continue its leading role in the development of autonomous unmanned aircraft systems," said Associate Professor Eric Frew of the Ann and H.J. Smead Aerospace Engineering Sciences, who is leading the project. "Future drones will be able to fly autonomously, with minimal human oversight, by cooperating with other aircraft to perform a wide variety of missions safely and efficiently."
"The new COA allows for a 'zone defense' where the visual observers monitor the edge of the flight environment without having to monitor individual aircraft," said Frew, who also directs CU Boulder's Research and Engineering Center for Unmanned Vehicles (RECUV). "This is an example of what we call 'beyond-visual-line-of-sight,' an important capability for the drone industry."
"Our teams have been working together over the past two and half years to develop the algorithms and software to make this system work," said Steve Borenstein, lead engineer on the project and pilot for the CU Boulder team.