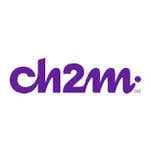 The Massachusetts Bay Transportation Authority terminated its contract with engineering firm CH2M Hill. The Colorado company had been awarded a $57 million deal in May, one of the largest contracts related to a $2.3 billion transit expansion project.
The decision was not related to CH2M's performance, according to published reports, but is based on its pending acquisition by Jacobs Engineering Group.
As construction manager, CH2M would oversee the contractor hired to build the transit project. In August, one of the companies in the bidding for that bigger contract, Jacobs Engineering Group, agreed to acquire CH2M, making it inappropriate for CH2M to remain in the supervisory role, a transit spokesperson was quoted as saying.
Jacobs has joined with Walsh Construction Co., Barletta Heavy Division and Granite Construction to form one of three teams bidding for the build-out, with proposals due in September.
Transit officials are now negotiating with the runner-up for the construction oversight contract, HAKS Engineering, to take over the role.
The project would feature six new stops and is scheduled for completion in 2021. In 2014, the federal government agreed to provide $1 billion for the project, which was then budgeted at $2 billion. Since then, costs have escalated in part due to poor oversight of contractors. The cost was estimated as high as $3 billion, but has since been trimmed to around $2.3 billion.