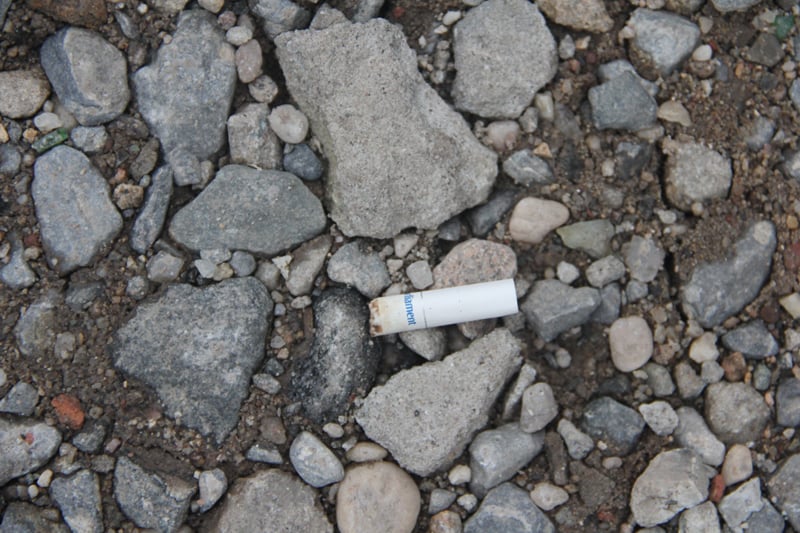 Image credit: Heather Dewey-HagborgA team of researchers at RMIT University in Melbourne, Australia, has discovered another purpose for discarded cigarette butts with the potential to solve a significant worldwide waste problem.
With over 1.2 million tonnes of cigarette butt waste produced a year (and that number is expected to double in the future due to increased world population), researchers believe they have developed a new material mixture suitable for pavement applications capable of supporting heavy traffic and reducing thermal conductivity.
The mixture, which is a combination of cigarette butts and asphalt, was developed by researchers hoping to simultaneously reduce waste and chemical leakage from discarded cigarette butts into bodies of water.
"I have been trying for many years to find sustainable and practical methods for solving the problem of cigarette butt pollution," said Dr. Abbas Mohajerani, a senior lecturer in RMIT's School of Engineering.
"In this research, we encapsulated the cigarette butts with bitumen and paraffin wax to lock in the chemicals and prevent any leaching from the asphalt concrete. The encapsulated cigarette butts were mixed with hot asphalt mix for making samples," Mohajerani said.
"Encapsulated cigarette butts developed in this research will be a new construction material which can be used in different applications and lightweight composite products."
"This research shows that you can create a new construction material while ridding the environment of a huge waste problem."
"Cigarette filters are designed to trap hundreds of toxic chemicals and the only ways to control these chemicals are either by effective encapsulation for the production of new lightweight aggregates or by the incorporation in fired clay bricks," Mohajerani said.
The process is detailed in the journal of Construction and Building Materials.