German startup Sono Motors just unveiled the Sion solar-powered electric car that can travel up to 18 miles (29 km) using nothing but solar power.
Surprisingly, the stated cost makes the vehicle accessible to just about anyone, starting in 2019: $18,050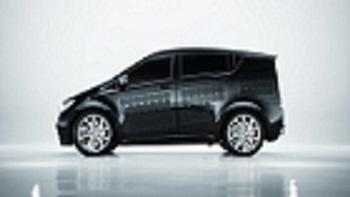 Image credit: Sono Motors(€16,000). That price doesn't include the battery, which can be purchased for around $4,500 (€4,000) with the car, or rented on a monthly basis. The company says that separating the purchases will help ensure that the buyer has the latest battery technology.
A 30 kWh battery pack will give the vehicle a 155-mile (250 km) range on the European test cycle. Augmenting the 330 solar cells covering the bodywork, the battery can be charged from a plug like a conventional electric vehicle.
With bidirectional charging, the Sion can also function as a mobile power station to power external devices, such as generators or even other electric cars.
Additional specs: seating for five, the ability to tow a trailer up to 1,650 lbs, a 107 hp motor and a top speed of 87 mph (140 km/h).