Internal Pipe Coating Provides High-Temp Protection
S. Himmelstein | July 11, 2017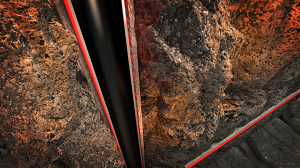 Image credit: Axalta Coating Systems
The family of high-temperature, corrosion resistant internal pipe coatings offered by Axalta Coating Systems (Philadelpha, PA) expands with the release of Nap-Gard® 7-0016, a thermosetting epoxy powder designed to provide excellent chemical resistance in temperatures up to 150° C (302° F).
The environments explored by oil and gas operators today have higher temperatures and concentrations of hydrogen sulfide, carbon dioxide and other gas contaminants. These conditions require the use of costly metal chrome alloys to avoid pipeline corrosion and failure. Axalta's new generation of high-temperature coatings offer a low-cost alternative to protect the internal diameter of the world's pipelines.
The Nap-Gard collection of powder coatings is used on external and internal oil, gas and water pipelines with single, dual and multi-layer application options. Nap-Gard also provides corrosion protection solutions that can be used to coat valves, fittings and rebar.