New Ball Bearings Stop Damage from Weather Exposure
Siobhan Treacy | June 28, 2017
Deep groove ball bearings are the drive trains of many vehicles from compact cars to all-terrain SUVs. The applications on bearings currently in use often expose the bearings to extremely harsh conditions, allowing water and contamination to penetrate into the bearing, which can cause damage. Schaeffler is stopping this with the new "CoRX" and "Twin-AX" deep groove ball bearings for passenger car drive shafts. CoRX and Twin-Ax have labyrinth sealing systems that keep contamination out of the inside of the bearing. This feature of the system consists of a pair of specially-formed sealing rings.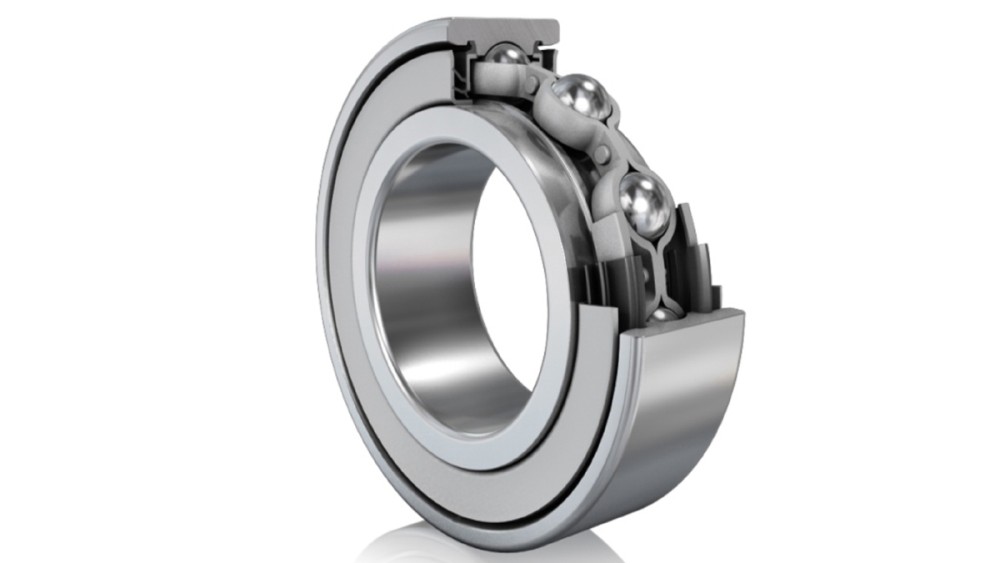 The new CoRX ball bearing (Schaeffler)
The CoRX and Twin-AX bearings feature cassette seals, unlike the existing "Seal-Slinger+Ax" deep groove ball bearings that are currently on the market. The CoRX bearings have axial and radial seals, and the Twin-Ax bearings have two axial lips that are made from corrosion-free stainless steel. The outer sealing ring is water resistant and dust repellant. Both of the bearings have a third sealing lip with minimal interference to guarantee that the lubricating grease stays inside the bearing at all times while providing improved protection from natural wear and tear. The frictional torque inside the ball bearings is minimized because of the optimized sealing lip contact. This means that they are ideal components for high-speed shafts. CoRX and Twin-AX are suitable for many applications -- they can be used as prop shaft and side shaft bearings with no additional seals needed.
These deep groove ball bearings from Schaeffer's FAG brand are good for low-frictional torques. This is further established by the "Single-Contact" bearing. This bearing runs with low friction due to the contact between its inner and outer ring. It is ideal for integration into the drive train as a semi-locating prop shaft or side shaft bearings. The alternative to this is the "2-Point Contact" bearing. This was developed by Schaeffler engineers to have maximum protection against tilting. The new "Seal-Slinger+Ax" bearing will take the top spot in Shaeffer's portfolio.