A Laser-powder AM Machine of Notable Size
S. Himmelstein | June 20, 2017
The world's largest laser-powder additive manufacturing machine, tailored for the aerospace sector, is under development by GE Additive.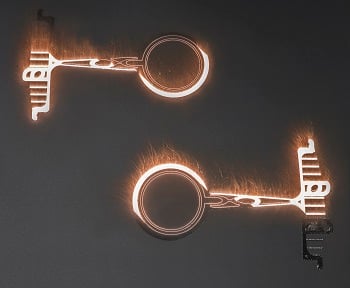 (Source: Concept Laser)
The machine, to be unveiled in November in Frankfurt, Germany, will be able to print in a "build envelop" of one meter cubed (1000 millimeters-by-1000 millimeters-by-1000 millimeters). According to the company, the equipment will 3D-print aviation parts that are one meter in diameter, suitable for making jet engine structural components and parts for single-aisle aircraft. It will also be applicable for manufacturers in the automotive, power, and oil and gas industries.
The initial technology demonstrator machine, called "ATLAS," is a laser/powder machine and will be 'meter-class' (1000 millimeters) in at least two directions. The GE team has been developing the machine over the past two years and several proof-of-concept machines have been built.
In the machine's one meter cubed production version, the build geometry will be customizable and scalable for an individual customer's project. Its feature resolution and build-rate speeds will equal or better today's additive machines. It is also designed to be used with multiple materials, including non-reactive and reactive materials (such as aluminum and titanium).
The technology demonstrator builds upon GE technology, combined with Concept Laser's expertise in laser additive machines. Concept Laser (a German-based company in which GE Additive has controlling ownership) currently has the largest laser-powder bed additive machine on the market with a build envelope of 800 millimeters-by-400 millimeters-by-500 millimeters.