Massive Smart Grid Investments Expected in Europe: Study
David Wagman | June 14, 2017
Western Europe is in the process of "massive" power grid modernization investments to underpin its position as one of the global leaders in promoting energy efficiency and renewable energy development, according to a new report.
These infrastructure investments are led by large-scale smart metering projects already underway and upcoming investments in distribution automation, battery storage, and information technology. In total, Western Europe will invest $133.7 billion in smart grid infrastructure through 2027, according to the study published by Northeast Group LLC.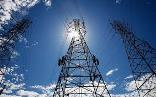 The German market has been slower to develop but is now getting a boost with new regulations. Early leaders Italy and Sweden are set to begin their first replacement cycle of smart meters. As a result, there will be billions of dollars of smart grid infrastructure investment in the region over the next decade, the study says.
Smart grid deployments are driven primarily by EU regulations, which require most countries to deploy smart meters to 80% of residential customers by 2020.
Northeast Group projects that Western Europe as a whole will reach 67% penetration by 2020, with 12 countries meeting the 80% mandate. The EU has recently increased its renewable energy and emissions reductions goals and will need to invest in a wide range of smart grid infrastructure to ensure that European grids can handle these challenges. Distribution automation and renewable energy integration will be of particular importance and will be the largest overall smart grid segment, the report says.
The current leading European vendors include Aidon, Ericsson, Iskraemeco, Kamstrup, Landis+Gyr, Sagemcom, and Ziv. International vendors include Aclara, EDMI, Honeywell, Itron, Sensus and Silver Spring Networks. Kaifa is also active, demonstrating opportunities for Chinese vendors in the region, the report says.