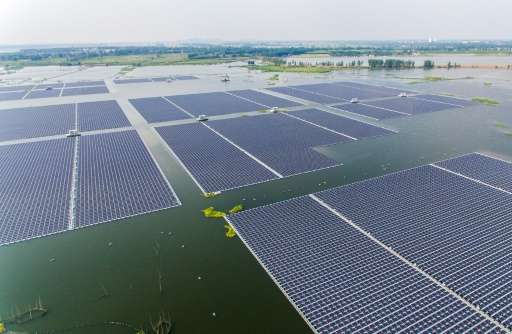 China launches world's first floating solar farm.Attempting to reduce its dependence on fossil fuels, China has launched the world's largest floating solar farm.
With 160,000 panels floating on a lake that appeared after a coal mine collapse in the central Anhui province, the 40-megawatt power plant went online around June 2nd.
Already manufacturing two-thirds of the world's solar panels and having more than doubled their solar capacity in 2016, China has been the world's largest clean energy investor since 2012, spending $88 billion dollars last year alone on wind and solar power, according to Bloomberg News.
According to researchers, China is beginning to reap the economic benefits of clean energy while simultaneously attempting to combat air pollution.