Revolutionizing the Root Canal
Marie Donlon | June 12, 2017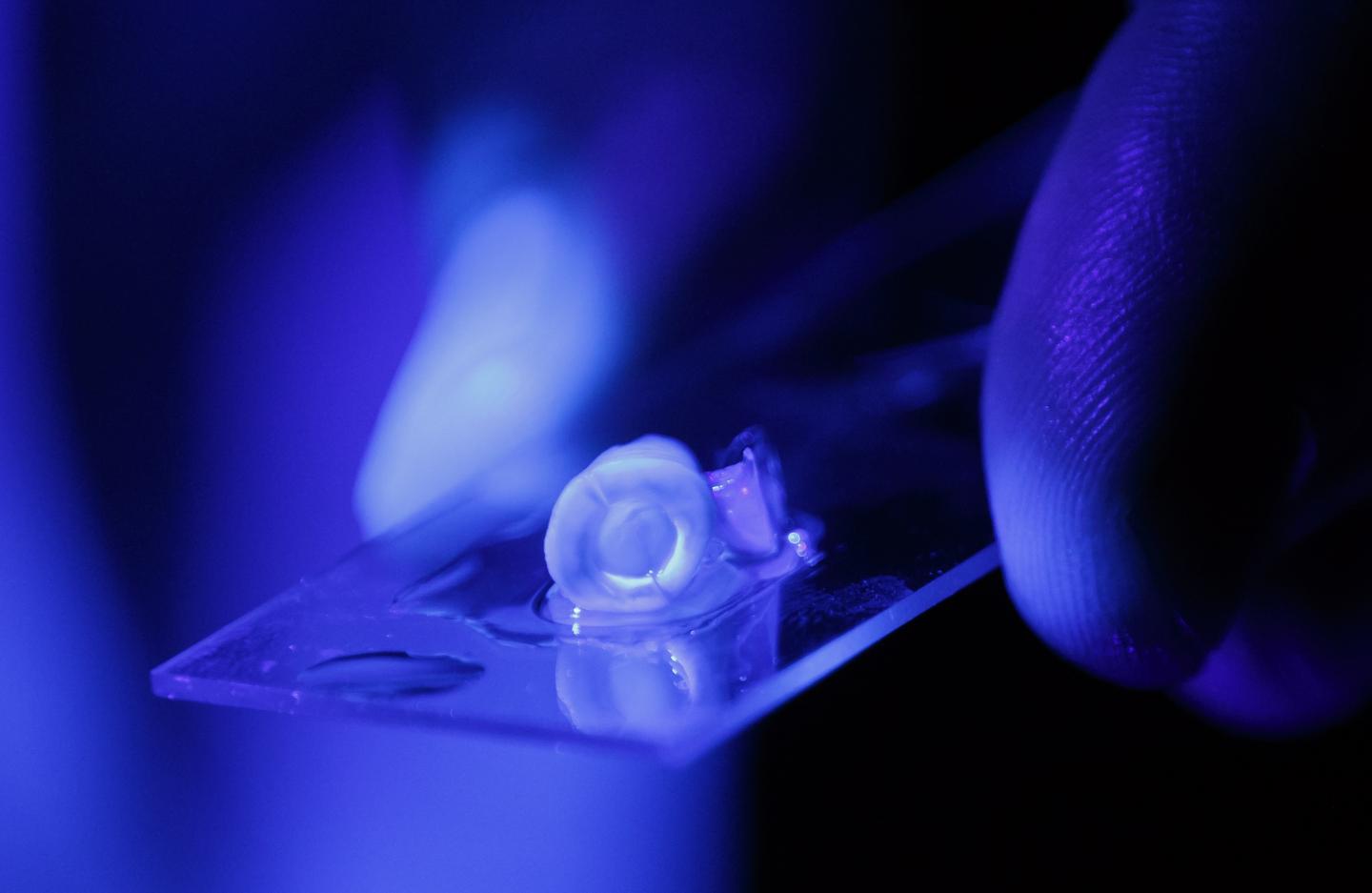 Current root canal procedures remove and replace infected dental tissue with synthetic biomaterials, eliminating the tooth's blood and nerve supply. By utilizing pre-fabricated blood vessels, root canal patients and clinicians may experience better long-term outcomes. Image credit: OHSU / Kristyna Wentz-GraffWith more than 15 million root canals performed annually in the U.S. with varying long-term results, researchers at OHSU in Portland, Oregon, have developed a method to improve the process that involves the creation of new blood cells in teeth.
Published in Scientific Reports, researchers detail that root canals involve the removal of infected dental tissues and replacing the tissue with synthetic biomaterials and a protective crown. However, those teeth become brittle and prone to fracture in the long-term.
"This process eliminates the tooth's blood and nerve supply, rendering it lifeless and void of any biological response or defense mechanism. Without this functionality, adult teeth may be lost much sooner, which can result in much greater concerns, such as the need for dentures or dental implants," says principal investigator Luiz Bertassoni, D.D.S., Ph.D., assistant professor of restorative dentistry in the OHSU School of Dentistry and assistant professor of biomedical engineering in the OHSU School of Medicine.
Inspired by a 3-D printing process, researchers fitted a fiber mold constructed of sugar molecules across the root canal of extracted human teeth and injected a gel-like material (like proteins found in the body) filled with dental pulp cells. After removing the fiber to construct a long microchannel in the root canal, researchers inserted endothelial cells isolated from the interior lining of blood vessels. After one week, dentin-producing cells began to proliferate near the tooth walls and artificial blood vessels began forming inside the tooth.
"This result proves that fabrication of artificial blood vessels can be a highly effective strategy for fully regenerating the function of teeth," says Bertassoni, who also serves as an honorary lecturer in Bioengineering at the University of Sydney-School of Dentistry. "We believe that this finding may change the way that root canal treatments are done in the future."