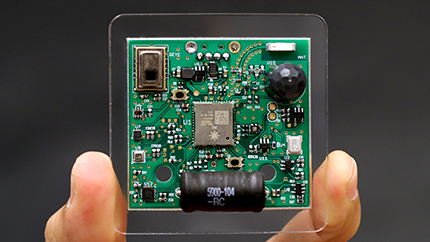 Image credit: Gierad LaputA single device, using nine sensors to monitor a room's appliances, has been developed by a team of Carnegie Mellon University researchers.
Detecting light, sound, vibrations, temperature, heat and electromagnetic signals from the appliances, the sensors use machine learning algorithms to determine what that data means in relation to how the appliances are being used.
The device, called a Synthetic Sensor, can be used to alert homeowners that the stove has been left on by sending a ping to their smart phone. The device can also be used to determine measurements such as how much water is being used based on how long a faucet has been left on. It can even be used to calculate whether or not toilet paper should be restocked.
The device is currently in the prototype stage.