Common Lawn Nuisance Has Value as Laboratory Pipette
Marie Donlon | May 02, 2017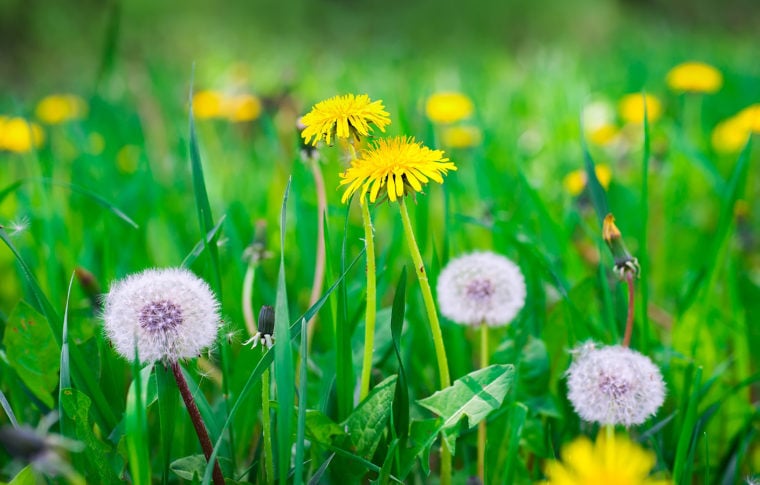 An engineer at Washington University in St. Louis has discovered a new use for a maligned weed. Image credit: Washington University in St. LouisBusy infesting lawns around the world, we hardly noticed that the common dandelion could serve an entirely different purpose beyond nuisance. An engineer at Washington University in St. Louis discovered that dandelion seeds could be used as laboratory pipettes.
"We found you can actually use dandelion seeds to perform precise droplet handling. There aren't many tools that exist for this," said Guy Genin, professor of mechanical engineering at the School of Engineering & Applied Science.
According to the researchers, the fluffy area surrounding dandelion seeds are "wettable" in a way that most materials are not: by both oil and water. Materials are typically able to be saturated by only one or the other. This ability is valuable in situations where it is necessary to move liquid from place to place.
Genin said using dandelions in the lab allows for precise handling of minute amounts of liquid, something especially important for the tiniest of experiments.
"Because it has this special omniphilic property, the seed provides us a new way of handling nanoliter-sized droplets in the lab. They are a beautiful controlled environment; they basically seal off the work around them so we can run a very controlled chemical reaction with them. The dandelion comes self-assembled, naturally grown and its seeds are able to reliably and repeatedly pick up these tiny volumes of fluid that we need to transport in a lab setting."
According to Genin, the dandelion seeds can be used in large groups or individually depending on the amount of liquid needed.
Researchers hope to apply this "omniphilic" quality to man-made materials in the near future.
"We hope to be able to develop bio-inspired omniphilic surfaces to create additional options for handling liquid for lab experiments," Genin said.