Continental Tests Tires with Dandelion Treads
John Simpson | September 22, 2016
Continental AG has produced a small batch of tires with treads made exclusively of rubber from the dandelion root.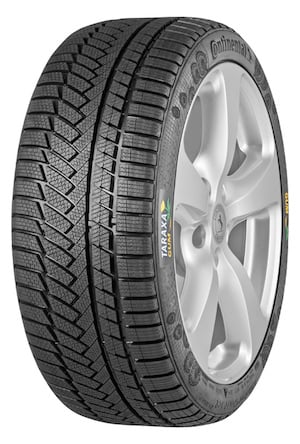 Continental hopes to ready tires based on dandelion rubber for series production within five to ten years. Image credit: Continental AG.In test drives at sites in Sweden and Germany, its ContiWinterContact TS 850 P tires, made of "Taraxagum," demonstrated the properties expected by their developers, the company reports.
Extensive research conducted in recent years with the Fraunhofer Institute for Molecular Biology and Applied Ecology, the Julius Kühn Institute and the plant-breeding company Aeskulap has resulted in the production of a very high-yield and robust type of Russian dandelion for use in manufacturing the tires, the company says.
The long-term goal of Continental's research is to find an ecologically and economically viable solution to the increasing demand for natural rubber to ease the pressure on traditional rubber tree plantations in the tropics, the manufacturer says. The project also aims to reduce exposure to the sometimes severe price fluctuations of natural rubber on the world market.
Cultivating dandelions on previously unused land in temperate regions of Europe—closer to Continental's tire plants—would also reduce logistics costs and the transport-related impact on the environment, the company notes.