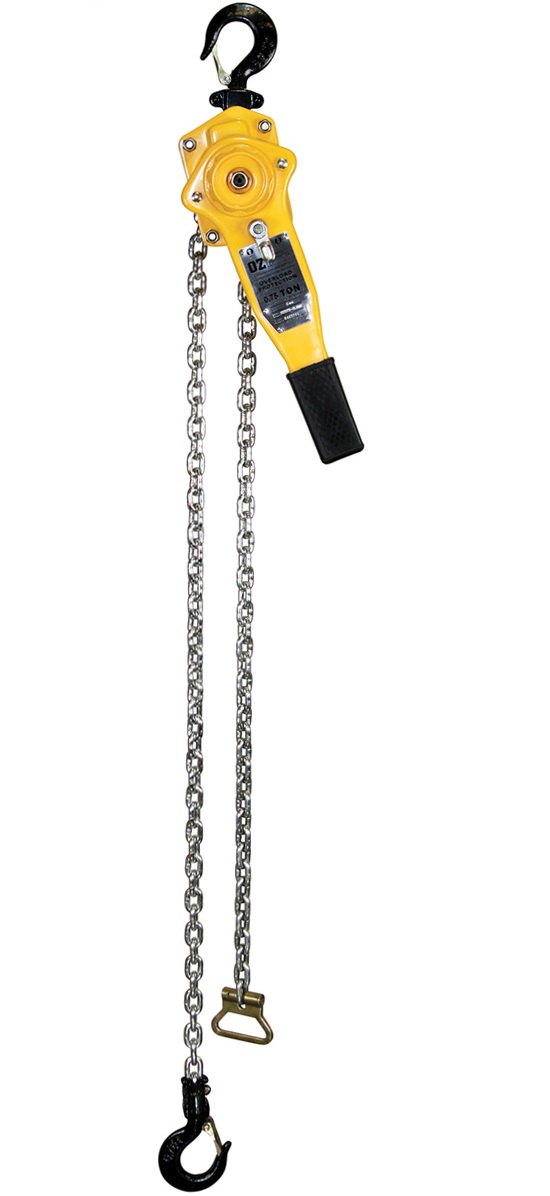 Source: OZOZ Lifting Products LLC provides premium chain and lever lifting hoists with overload protection. Lifting Hoists with capacities ranging from .5 tons to 50 tons are available with this safety feature.
Overload protection is set at the factory and will not allow the hoist to operate once it's value is reached. Overload protection prevents the operator from overloading the hoist and damaging the hoist and causing a dangerous situation. It provides protection for the hoist, the operator and the load being lifted.
Each hoist is rigged and load tested at OZ's factory in Winona, Minnesota U.S. They are also triple tested at 50 percent over the rated load and come with a serial number and test certificate. OZ Premium hoists have many additional features and benefits not found on other hoists. Premium hoists from OZ are one of the safest and most durable on the market.