Red Lion Announces Highly Scalable Graphite Edge Controller for Extreme Environments
Ken Thayer | March 23, 2017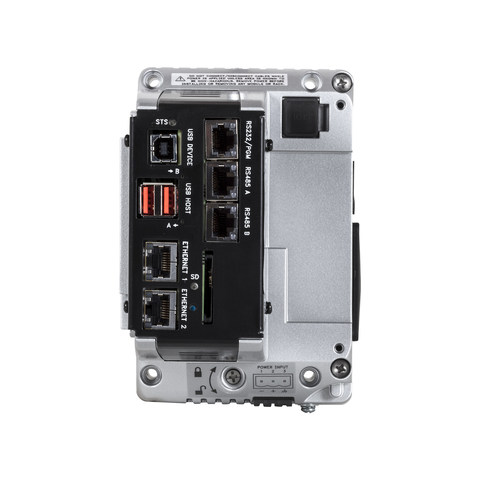 The New Red Lion Graphite® Edge Controller
Red Lion Controls announced the new Graphite® Edge Controller, a compact rugged industrial controller offering highly scalable I/O and combining networking and data visualization with industry standard IEC 61131 control capabilities in a small, easy-to-deploy footprint.
According to Red Lion, the Graphite Edge Controller is ideal for process and factory automation customers who require a rugged industrial controller with wide operating temperatures to control and monitor machinery in harsh environments. It offers customers tools to create logic controls using familiar IEC 61131 programming languages and to interconnect devices using any of over 300 industrial protocols, in addition to providing data logging and web serving functionality.
Paul Bunnell, the product management director for automation product said "The Graphite Edge Controller is an important product to round out Red Lion's rugged graphite platform. Its all-metal construction and broadly expandable I/O capabilities allow customers to use Edge Controllers in the harshest of environments, at virtually any scale – from factory automation applications to remote process applications."
The Graphite Edge Controller can be be scaled for large applications using Red Lion Graphite Expansion Racks. The expansion racks allow up to 25 additional modules to be added to an Edge Controller. Modules provide expanded capabilities including analog and digital I/O, PID control, and additional specialized communication options such as DeviceNet and PROFIBUS DP. With rugged aluminum construction, a wide operating temperature range and broad array of plug-in modules, the graphite platform enables customers to connect, monitor and control processes to meet varying industrial automation requirements in both factory and extreme locations.