Intel Aims to Boost Driverless Vehicle Push with Mobileye Buy
David Wagman | March 13, 2017
Intel and Mobileye announced on March 13 that they entered into a definitive agreement for Intel will acquire Mobileye for $63.54 per share in cash, representing an equity value of around $15.3 billion and an enterprise value of $14.7 billion.
The acquisition will combine Intel's computing and connectivity expertise and Mobileye's computer vision expertise to create automated driving solutions from the cloud through the network to the car.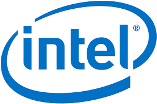 In a statement, the companies say the combination is expected to accelerate innovation for the automotive industry and position Intel as a leading technology provider in the market for highly and fully autonomous vehicles.
Intel estimates the vehicle systems, data, and services market opportunity to be up to $70 billion by 2030.
The transaction extends Intel's strategy to invest in data-intensive market opportunities that build on the company's strengths in computing and connectivity from the cloud, through the network, to the device.
The combined global autonomous driving organization, which will consist of Mobileye and Intel's Automated Driving Group, will be based in Israel and led by Prof. Amnon Shashua, Mobileye's CoFounder, chairman and CTO. The organization will support both companies' existing production programs and build upon relationships with automotive OEMs, Tier-1 suppliers and semiconductor partners to develop advanced driving assist, highly autonomous and fully autonomous driving programs.
Intel Senior Vice President Doug Davis will oversee the combined organization's engagement across Intel's business groups and will report to Shashua after the transaction's closing.
The companies expect to enhance and accelerate their know-how in the areas of mapping, virtual driving, simulators, development tool chains, hardware, data centers, and high-performance computing platforms.
As cars progress from assisted driving to fully autonomous, they are increasingly becoming data centers on wheels. Intel expects that by 2020, autonomous vehicles will generate 4,000 GB of data per day, Intel says which plays to its strengths in high-performance computing and network connectivity.
In particular, it says the complexity and computing power of highly and fully autonomous cars creates opportunities for Intel Xeon processors and EyeQ4 and EyeQ5 SoCs, high-performance FPGAs, memory, high-bandwidth connectivity, and computer vision technology.
Intel says it intends to fund the acquisition with cash from the balance sheet.
The transaction is expected to close before the end of 2017. It has been approved by the Intel and Mobileye Boards of Directors and is subject to the receipt of certain regulatory approvals and other closing conditions.