AES to Develop Solar Energy Project in Vietnam
David Wagman | March 13, 2017
AES Corp. signed an memorandum of understanding with Vietnam's Daklak province to invest $750 million in a solar energy power plant with expected capacity of 300-500 megawatts.
The Reuters news agency reports that the province granted licences and signed memorandums of understanding for solar power projects worth a combined $3.3 billion.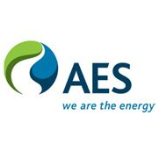 Vietnam has been mostly reliant on coal-fired and hydro power plants to accommodate its annual electricity demand growth of around 11%. The country wants to boost its renewable energy output amid rising resources scarcity and environmental issues.
Vietnamese private firm Xuan Thien Daklak on March 10 received a provincial government license to invest $2.2 billion in a 2,000 MW solar power project in Daklak province in the Central Highlands.
Reuters says that South Korea's Solar Park Global also received a certificate to invest $45 million in a solar power project and Vietnamese Long Thanh Infrastructure Development and Investment Co. will invest $308 million in a 250 MW solar plant.