Boeing Unveils New Airliner, the 737 MAX 9
Ken Thayer | March 08, 2017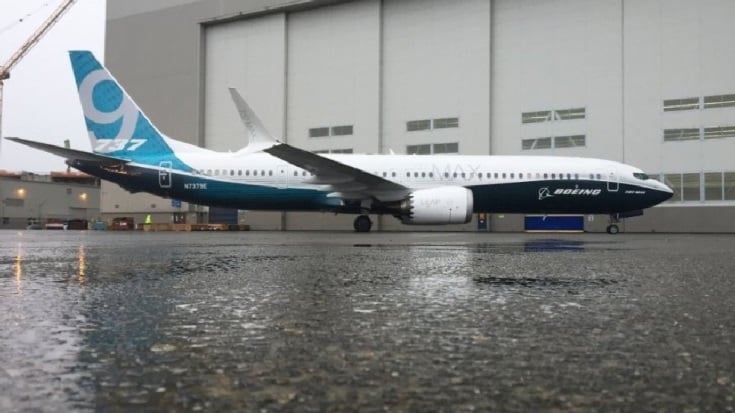 Image credit: BoeingBoeing rolled out the new 737 MAX 9 in front of thousands of Boeing employees on a rainy day in Renton, Wash., on Tuesday. The 737 MAX 9 is a narrow-body jetliner, with a seating capacity of 220 passengers and a range of 3,515 nautical miles.
The 737 MAX 9 is the second member of the 737 MAX family. The 737 MAX 8 is expected to be delivered to customers in the second quarter of 2017 and the 737 MAX 9 is scheduled to enter service in 2018. The 737 MAX 9 is nine feet longer than its older sibling, the 737 MAX 8. Boeing also has plans for a 737 MAX 7, a smaller jet scheduled for 2019, and a high density version of the 737 MAX 8, dubbed the 737 MAX 200, named for its capacity of 200 passengers in a single-class, high-density seating configuration.
The 737 MAX 9 will begin flight testing in the coming weeks, after a series of system checks and fueling and engine runs on the flight line.
The 737 MAX family is the fastest-selling line of planes in Boeing history, with over 3,600 units ordered from over 83 countries to date.