Researchers at Lappeenranta University of Technology, in Finland, have succeeded in recovering lithium, cobalt and nickel from battery waste with almost 100% purity—a significant development, as reclaimed metals will be increasingly required for the manufacture of batteries for electric vehicles and other applications.
A study led by post-doctoral researcher Sami Virolainen succeeded in extracting cobalt at 99.6% purity, nickel at 99.7% purity and lithium at 99.9% purity from battery waste.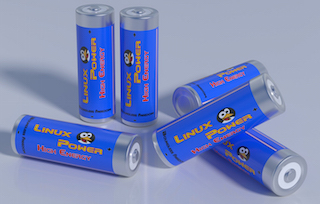 Researchers extracted 99.6%-pure cobalt, 99.7%-pure nickel and 99.9%-pure lithium from battery waste. Image credit: Pixabay."The manufacturing of new batteries requires metals of particularly high purity," Virolainen notes. "If the purity of lithium is below 99.5%, it is not suitable as raw material for batteries. In other words, the difference between 99.4% and 99.9% purity is very significant."
Lithium and cobalt are increasingly important because they are needed in batteries of electronic devices and electric cars. Forecasts indicate that the global need for lithium may quadruple between the years 2011 and 2025. Europe has few primary lithium resources, which means extraction and recovery from secondary raw materials are important ways to secure its availability.
In the study, metals were separated via liquid-liquid extraction, taking place between two liquid phases that do not dissolve in each other. All other impurities were separated from the solution, leaving only lithium, cobalt and nickel. Previous studies have succeeded in extracting only two metals at relatively high purity and the third with low purity, according to the researchers.
"As a separation process, liquid-liquid extraction is a viable option when nearly 100% purity and a high recovery rate are required," Virolainen says.
Of the three metals, nickel is used in the lowest quantities for manufacturing batteries, and its availability is not at risk. However, in nature it is always associated with cobalt, and the two are difficult to separate. For use in batteries, cobalt thus must be isolated from nickel.