Appliance Systems May Benefit from Low-V Motors
Engineering360 News Desk | April 27, 2016
The pumps, fans and other subsystems performing within household appliances (such as refrigerators, washing machines and the like) may benefit from the use of low-voltage brushless DC (BLDC) motors in place of high-voltage motors. A Texas Instruments blog post says that low-V BLDC motors deliver these and other benefits: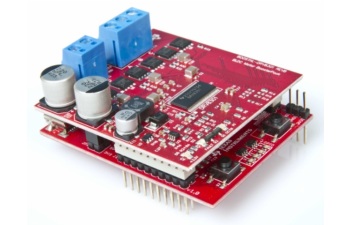 For driving appliance subsystems such as pumps and fans, low-voltage BLDC motors may offer benefits over high-voltage motors. Image source: Texas Instruments•Safety: Moving subsystems to low voltage isolates them from the high-voltage input, making them safer for maintenance personnel and designers.
•Integration. Low-voltage motor-controller integrated circuits (ICs) offer numerous features, including cycle-by-cycle overcurrent protection, over-temperature protection, stall detection, auto dead-time insertion and slew-rate control. Some ICs also contain with linear or switching voltage regulators, operation amplifiers for shunt current sensing, power stages and embedded control algorithms. All of these features can streamline the design cycle.
•Size and cost. Low-voltage motor-control ICs require less clearance and creepage distance than their high-voltage counterparts. And, with optimized thermal management, the power stage may not require extra heat-dissipation components, reducing overall system cost.
(See the Engineering360 guide to brushless DC motors.)