Quality Standards for PV Modules Are Released
Engineering360 News Desk | February 16, 2016
An international quality standard for manufacturing photovoltaic (PV) modules has been finalized by researchers at the U.S. Department of Energy's National Renewable Energy Laboratory (NREL), the International Electrotechnical Commission (IEC) and the International PV Quality Assurance Task Force (PVQAT).
PV manufacturers will use the new standard, which supplements ISO-9001, to increase the level of confidence investors, utilities and consumers have in solar panel safety and reliability, which in turn should lower the cost of financing for solar projects. The new standard appears in "Terrestrial Photovoltaic (PV) Modules - Guidelines for increased confidence in PV module design qualification and type approval."
The PV industry has grown by a factor of about 500 over the past two decades, the code developers say. With customers worldwide now investing approximately $100 billion in PV annually, the international solar community is driven to maintain the quality of that investment. To this end, NREL, along with other international groups, has spearheaded the PVQAT to establish guidelines that cover:
How to test PV modules for adequate durability for the chosen climate zone and mounting configuration;
How to ensure consistent manufacturing of the durable design (the topic of IEC 62941); and
How to ensure the final system is fully functional.
The PVQAT effort is coordinated with the IEC, which uses a formal process to refine and define the final documents. The new standards detail how manufacturers must:
Consider potential failure modes and take steps to address those in the design, production, application and delivery process.
Obtain IEC certification and implement an ongoing reliability test program that monitors the performance of PV modules.
Improve product traceability through the entire supply chain in the case of recalls or warranty claims.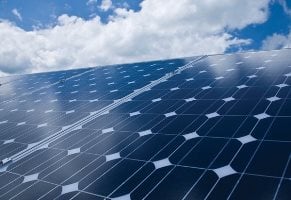 Pass-fail requirements, a checklist, and guidance on how factory audits are completed have been drafted. and are in the process of being adopted to help ensure consistent implementation of the new standards, known as IEC 62941.