Video: Combine adhesive anchor performance with screw anchor speed
GlobalSpec News Desk | March 14, 2023
Hilti North America, a provider of tools, technology, software and services to the commercial construction industry, has launched a dual action anchor system that combines the high performance of adhesive anchors and installation speed and simplicity of screw anchors.
Reducing multiple steps in the traditional adhesive anchor installation process, Kwik-X dual action anchor system reduces costly man hours and jobsite expenses. Kwik-X can reduce installation time by up to 70% and save up to 20% in total cost of installation when compared to traditional adhesive anchoring systems.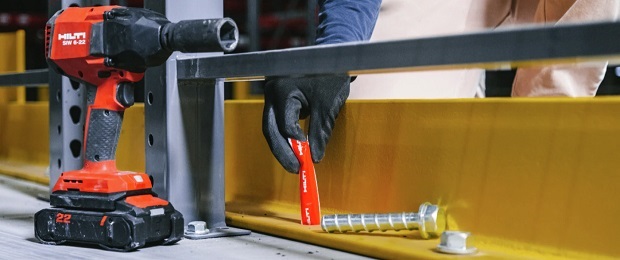 Source: Hilti North America
Comprised of the convenient Kwik-X pre-portioned adhesive capsule and Kwik HUS-EZ screw anchor, the system provides the necessary performance for safety-critical applications. It reduces the number of steps in the installation process, such as hole cleaning, curing time and dispensing — eliminating adhesive waste and the need for accessories like brushes, air compressors and dispensers. This simplicity results in increased productivity by reducing the risk of human error.
Additional features such as high performance in real jobsite conditions and the capability to remove and reinstall the anchor in the same borehole help cater to the needs of the installer. These factors help save contractors time and money.