The world's largest hydropower dams
S. Himmelstein | January 24, 2023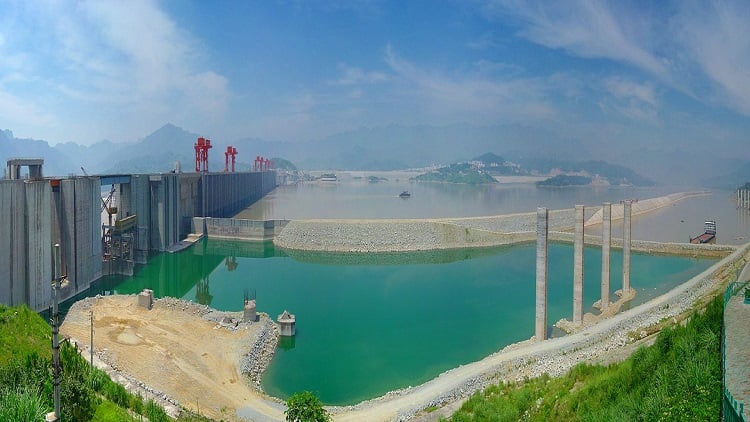 China's Three Gorges Dam. Source: Nowozin/CC BY-SA 3.0
Hydroelectricity is currently the world's biggest source of renewable energy, as this profile of the five largest hydropower systems attests.
According to data from the International Renewable Energy Agency (IRENA), hydroelectric power represents 40% of total renewable energy capacity. Solar and wind energy systems contribute 28% and 27%, respectively.
[Discover more about hydroelectric power generation on GlobalSpec.com].
China's Three Gorges Dam, commissioned in 2003, is the prizewinner of hydropower output with an installed capacity of 22.5 GW. Its reservoir contains 39 trillion kg of water (42 billion tons) and spans 400 square miles (1,045 square km). The mass of this system is sufficient to slow the Earth's rotation by 0.06 microseconds.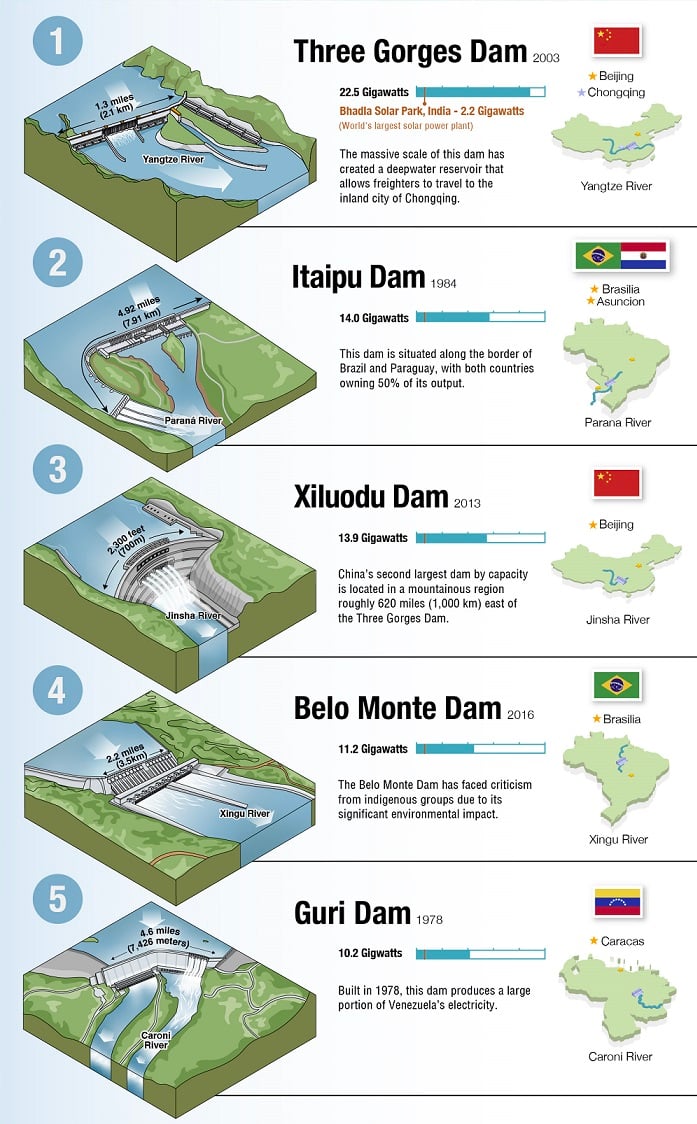 Source: IRENA, Latin American Energy Organization, Statista
The second largest is the Itaipu Dam, a facility with an installed capacity of 14 GW on the Paraná River spanning the border between Brazil and Paraguay. In 2021, the power plant accounted for 79% of the national electricity capacity of Paraguay; the Three Gorges system accounted for barely 1% of China's installed capacity during that year.

Source: IRENA, Latin American Energy Organization, Statista