Modern Motors Demystified (Dec. 11-17)
Engineering360 News Desk | December 05, 2022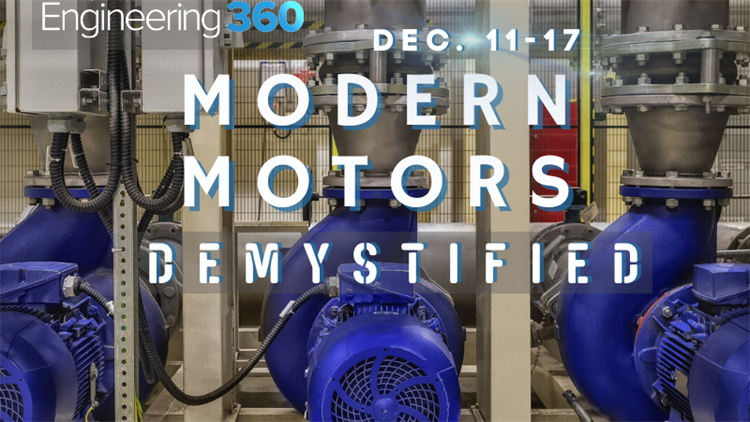 Electric motors continue to be the most convenient means of mechanical power for a multitude of applications and industries. The integral role they play means they are one of the most sought-after products on GlobalSpec, and one of the areas even seasoned engineers often have questions about.
This week on Engineering360, we've compiled some amazing, new, original content to help our engineering audience determine critical selection factors and accessories. Some of the questions we'll seek to help you answer include.
What are the differences between AC and DC motor control?
What are some common causes of electric motor vibration?
What are synchronous motors?
How do centrifugal switches work?
Stayed tuned to Engineering360 the week of Dec. 11 through Dec. 17, as we provide answers to these questions and more.
Upcoming content