Video: NASA gets high on Mars
S. Himmelstein | December 09, 2022
NASA's Ingenuity helicopter has set a new record for getting high on Mars — altitude-wise, that is. During its December 3, 2022, flight, the 4 lb (1.8 kg) craft soared 46 ft (14 m) above the planet's surface, besting its previous attainment of 39 ft (12 m).
Ingenuity covered about 49 ft (15 m) of horizontal distance on this recent flight, which lasted 52 seconds. The helicopter has now traveled a total of 24,302 ft (7,407 m) and stayed aloft for 59.9 minutes on its 35 Mars sorties, according to the mission flight log.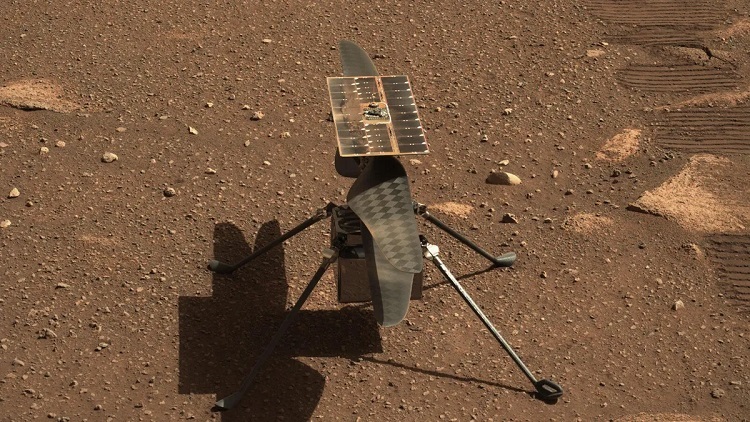 NASA's Ingenuity helicopter on Mars in 2021. Source: NASA/NASA Jet Propulsion Laboratory-Caltech/Arizona State University
Since landing with NASA's Perseverance rover and being deployed to the floor of the Jezero Crater in February 2021, the helicopter has continued a campaign to show that powered flight is possible in the thin Mars atmosphere. Its current objectives center on exploring the Martian environment and performing reconnaissance for Perseverance.
[See also: NASA's Ingenuity helicopter takes flight on Mars]
The rover is searching for signs of ancient Mars life on the floor of the 28-mile-wide (45 km) crater, site of a lake and a river delta billions of years ago. Perseverance is also collecting and caching a series of samples, which a joint NASA-European Space Agency campaign will return to Earth as early as 2033.