Robotic module can automate oil drilling on existing rigs
Marie Donlon | November 22, 2022
Drilling company Nabors Industries has developed a robotics module that can turn existing land rigs into autonomous drilling rigs.
The Canrig Red Zone Robotics (RZR) Rig Floor Module is a modular rig that can be retrofitted onto existing rigs for the purpose of automating oil drilling activities.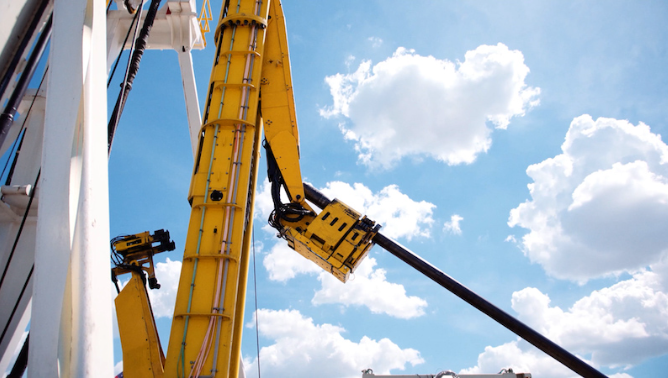 Source: Nabors Industries
Designed to automate drilling in so-called Red Zones, which are hazardous workspaces within the oil and gas industry, the RZR takes over Red Zone tasks such as pipe handling, and it performs repetitive tasks on the rig floor like making drilling connections, and tripping in and out of hole.
Nabors suggests that automating drilling tasks in oil and gas industry Red Zones could potentially reduce the risks to workers.
According to it developers, RZR has already been used to automate existing assets, including Nabors' existing X29 rig. The company reports that the retrofitted X29 was recently used to successfully drill several horizontal wells for ExxonMobil in the Permian Basin.
For more information on the RZR, watch the accompanying video that appears courtesy of Nabors Industries.