Robot to perform battlefield triage
Marie Donlon | November 19, 2022
A robotic system designed for performing battlefield triage remotely has been developed by researchers from Sheffield University in the U.K.
Using a commercial unmanned ground vehicle (UGV) dubbed the Medical Telexistence Platform (MediTel), which is outfitted with robotic arms and a custom-built gripper, the triage robotic system is controlled by a remote medic wearing a virtual reality (VR) headset for observing triage scenes in 3D.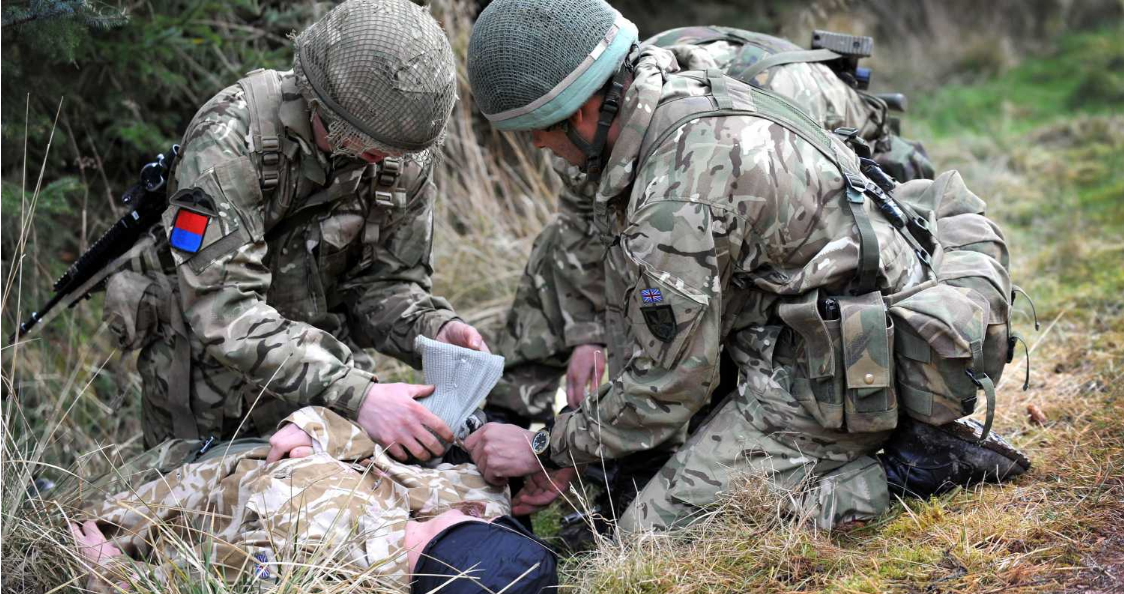 Source: Sheffield University
To enable the robotic system to conduct triage remotely, the UGV uses GPS to find casualties and acquire data including blood pressure, pulse and temperature readings as well as mouth and blood sample swabs.
Photos and video footage captured by the UGV's onboard 360° camera and series of smaller cameras are relayed back to the medic using a 5G connection, according to its developers.
Further, the UGV can traverse rough terrain and potentially reduce the risk to medical personnel on the battlefield. Likewise, the robot is expected to improve the survivability chances of those injured on the battlefield.
The Sheffield University team will soon trial the MediTel system in a realistic setting.