A modular molten-salt reactor system
S. Himmelstein | November 24, 2022
U.K.-based MoltexFLEX has unveiled its FLEX molten salt reactor, described as an advanced lower-cost nuclear technology to supplement wind and solar power generation.
The advanced nuclear technology has no moving parts and offers the flexibility of gas-fired power stations but produces power at a lower cost and without carbon emissions. The system uses two molten salts — one acting as a fuel and the other circulating as a coolant. This eliminates the need for pumps as the reactor's heat is extracted through natural convection. The 750° C heat produced by the reactor could also be used for water desalination and more efficient hydrogen production.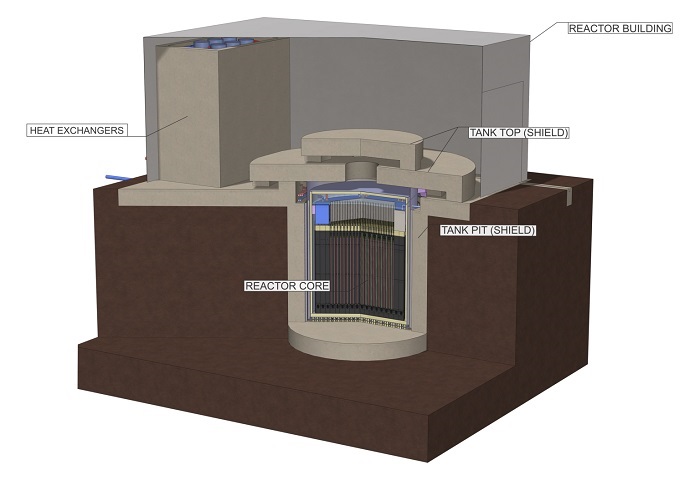 The small modular has no moving parts and is fueled for 20 years at a time. Source: MoltexFLEX
According to MoltexFLEX, the reactor can respond to changes in energy demand, automatically entering an idle state or returning rapidly to full power. Additionally, it would take just 24 months to build a 500 MW power plant, the company said. Due to its simplicity, the FLEX reactor doesn't require expansive steel and concrete structures, greatly reducing operational and maintenance costs. Once online, it can be operated with the same skills and equipment used in a fossil fuel plant and can function for 60 years with only two scheduled breaks over that lifetime to refuel.
The cost of electricity generated by the FLEX reactor is expected to be comparable to that of wind at just £40 ($46) per MWh. The first reactor, with the potential to power 40,000 homes, is scheduled for operation by 2029.