Watch as this HP robot automates site layout processes
Marie Donlon | October 15, 2022
Computer manufacturer HP has developed an autonomous robot that precisely prints construction site layouts onto floors.
The HP SitePrint robot is expected to automate the site layout process and features cloud tools to submit and prepare jobs to be printed, a touch-screen tablet for remote control and an array of inks appropriate for assorted surfaces, environments and durability requirements.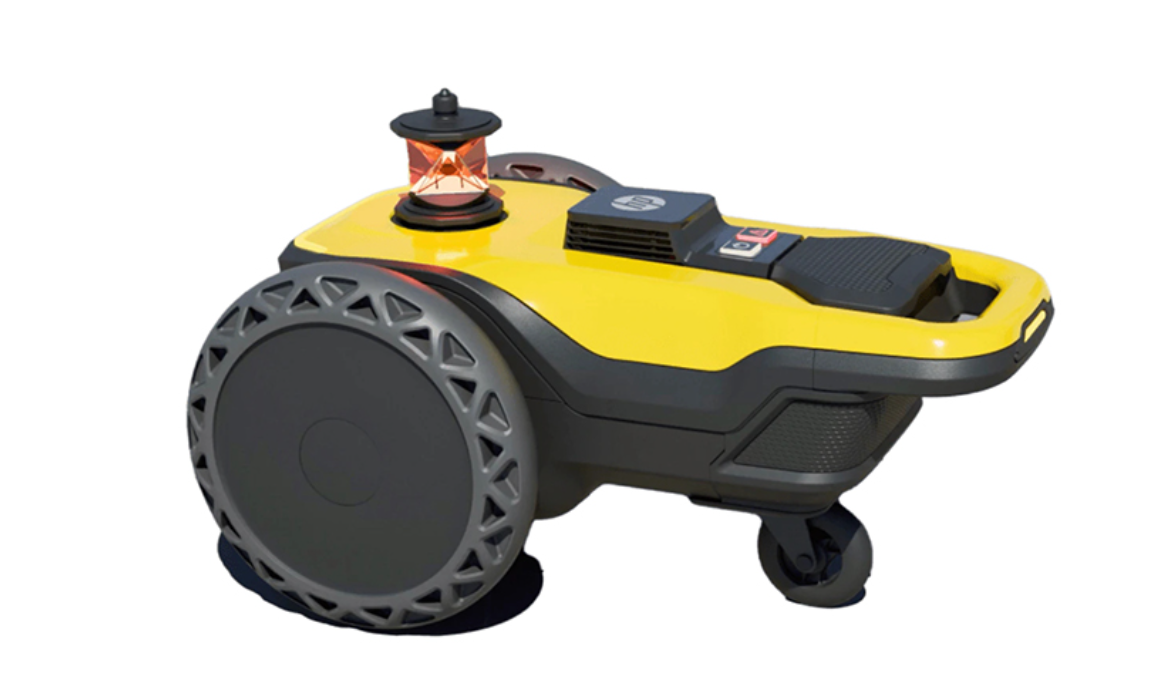 Source: HP
According to HP, the robot reportedly prints digital layouts onto various surfaces — concrete, tarmac, plywood, pavement, terrazzo, vinyl and epoxy, for instance — and can even print over rough surfaces and obstacles up to 2 cm thick.
The technology is expected to help construction firms realize productivity gains, thereby making it faster and easier for construction professionals to demonstrate an idea on site, while simultaneously offering layout accuracy and subsequently reducing costs associated with reworks.
With layout experts currently in short supply and the manual layout process being slow, labor intensive and prone to human error, HP SitePrint is expected to improve construction productivity by 10 times versus manual processes.
To see the HP SitePrint in action, watch the accompanying video that appears courtesy of HP.