MacDermid Alpha Electronics highlights the value of silver sintering at battery show
Engineering360 News Desk | September 12, 2022
MacDermid Alpha Electronics Solutions will be exhibiting at Battery Show North America in Novi, Michigan, September 13 to September 15 from Booth 1211. The company will highlight the role of specialist materials in shaping the future of electric mobility, and how they can enable original equipment manufacturers (OEMs) to meet increasingly stringent performance, safety and reliability criteria.
From its booth at Suburban Collection Showplace, representatives from MacDermid Alpha Electronics will be explaining their perspective on vehicle inverters, including the advantages of using fully sintered modules over conventional module designs based on wire bonding, and soldering technology. As the industry progresses to advanced vehicle electrification, a design centered on fully sintered power modules provides enhanced thermal and electrical conductivity and longer operating lifecycles over traditional solder-based counterparts, resulting in greater reliability for OEM designs.
Drawing on atomic diffusion technology, the sintering process enables the formation of a bond within the power module to attach dies, packages and top sides. Crucially, at 962° C, the melting point of the silver material used in the sintering process is substantially higher than that of conventional solder alloys, which can range between 220° C to 280° C.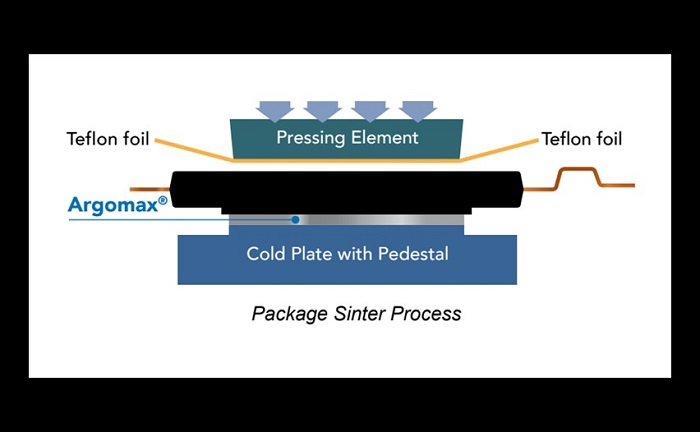 Source: MacDermid Alpha Electronics Solutions
To illustrate the benefits of sintering technology over traditional solder for power module development within inverters, MacDermid Alpha Electronics conducted numerous tests concluding that sintering enables superior durability within alloys. The company's ALPHA Argomax sintered silver technology has been shown to improve electric vehicle efficiency by 40% compared to traditional solder and tin copper alloys, which facilitates range and reliability improvements and light-weighting advantages.
On the opening day of the event, (September 13 at midday), Beth Massey, product manager for encapsulation resins at MacDermid Alpha Electronics, is delivering a keynote presentation on real-world heat reduction and ruggedization utilizing three of Electrolube's key product groups — encapsulation resins, thermal management and conformal coatings. Beth will also explain why thermal conductivity values are only part of the equation for achieving real, in-application temperature reductions. Beth is responsible for equipping customers with the latest technical guidance specifically pertaining to Electrolube's current and emerging technologies within the encapsulation resin division, and collaborates with R&D and sales teams to best serve the needs of customers around the globe. Electrolube is a brand of MacDermid Alpha Electronics and is a manufacturer of specialist chemicals for the electronics industry.