Alstef introduces its baggage handling robot
Marie Donlon | August 31, 2022
Alstef, a provider of automated solutions, has developed an autonomous baggage handling robot for airports.
The robot, dubbed BAGXone, is a high-speed automated guided vehicle capable of handling individual bags and navigating airports autonomously.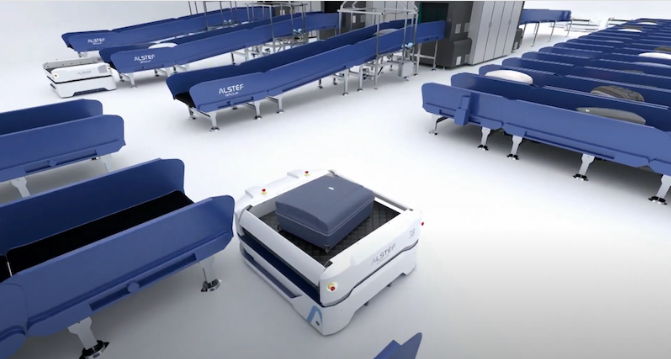 Source: Alstef
According to its developers, in addition to knowing its position and its environment in real-time, BAGXone:
Autonomously loads and unloads from baggage handling systems
Achieves speeds of up to 7 m/s for long distance connection
Dynamically unloads to chutes
Horizontally and dynamically transfers from above
The BAGXone was recently introduced at the Passenger Terminal Expo.
To see an earlier iteration of the BAGXone, watch the accompanying video that appears courtesy of Alstef.