Shanghai Airport the First to Fully Automate Check-in with Facial Recognition
Marie Donlon | October 17, 2018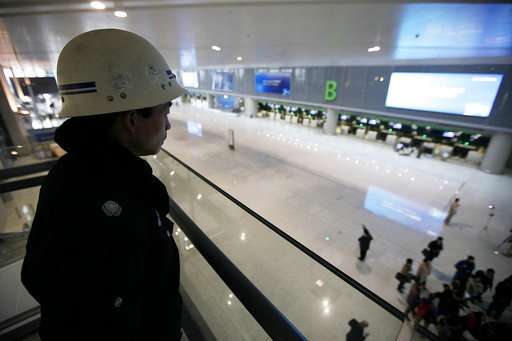 It's now possible to check in automatically at Shanghai's Hongqiao airport using facial recognition technology. The airport unveiled self-service kiosks for flight and baggage check-in, security clearance and boarding powered by facial recognition technology, according to the Civil Aviation Administration of China. Source: AP Photo/Eugene Hoshiko, File
Shanghai's Hongqiao airport has just unveiled a new facial recognition technology system that will allow travelers to check in automatically at the airport.
To operate the system, travelers will be able to check in for flights and check baggage using brand-new self-service kiosks and then pass through security and board their planes, all thanks to the facial recognition technology, according to the Civil Aviation Administration of China.
While airports all over the world are beginning to adopt facial recognition technology to help expedite security checks, Shanghai's Hongqiao International Airport is considered the first airport to use a fully automated system.
"It is the first time in China to achieve self-service for the whole check-in process," said Zhang Zheng, general manager of the ground services department for Spring Airlines.

For now, only Chinese identity card holders can use the technology.