Student-designed satellite set to launch
S. Himmelstein | August 08, 2022
Student designers from the University of Glasgow, Scotland, were named the winners of the LaunchUK Nanosat Design Competition run by the U.K. Space Agency and U.K. Department for Transport.
The satellite engineered by the GU Orbit team to monitor climate change from space could be launched from a U.K. spaceport in 2023. The OirthirSAT nanosatellite is intended to monitor shorelines and coastal vegetation from orbit using images taken in the visible and near-infrared portions of the spectrum.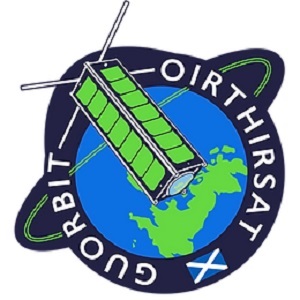 Source: University of Glasgow Aggregated over time and processed onboard the craft, such images could help scientists and policymakers track, quantify and mitigate the effects of climate change on coastal regions.
The use of a drag augmentation device is expected to enable the OirthirSAT platform to deorbit once it has completed its mission. The use of a Drag Sail presents the opportunity to safely and sustainably deorbit the Nanosat without the need for a complex propulsion system.
Dr. Paul Bate, chief executive of the U.K. Space Agency, said: "Satellite technology plays a crucial role in monitoring our climate and it is fantastic to see so many innovative ideas to help tackle the most pressing issue facing our planet. My congratulations go to the winners from the University of Glasgow for their excellent design.
"The countdown to the first satellite launch from U.K. soil is on and this will be a historic year for our space sector. Being the first country in Europe to offer launch will boost our satellite industry further, creating hundreds of new jobs across the U.K."