The first SMR to receive NRC design approval
S. Himmelstein | August 01, 2022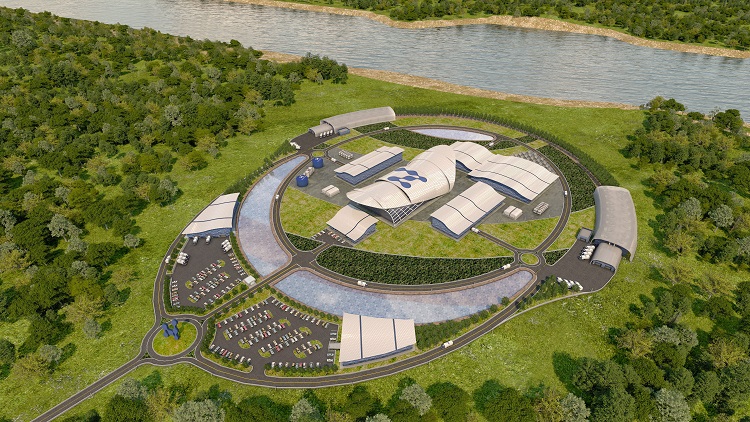 Artist's rendering of the SMR plant. Source: NuScale
The U.S. Nuclear Regulatory Commission (NRC) has directed its staff to make a final rule certifying the NuScale small modular reactor (SMR) design for use in the U.S. This marks the first approval for a first generation-IV nuclear reactor design and the seventh design approved by the NRC since its inception in 1974.
The SMR design uses natural, passive processes such as convection and gravity in its operating systems and safety features. The 12 modules, submerged in a safety pool built below ground level, produce up to approximately 600 MW of electricity. The advanced light water reactor is designed to passively cool itself without the need for additional water, power or operator action. This safety feature could lead to a reduction in the emergency planning zone to the site boundary and shrink the footprint of the power plant.
Compact helical coil steam generators are used to provide increased heat transfer surface area in a small volume with very low pressure drop to maximize natural circulation flow. The once-through counter-flow design enables the generation of steam superheat and good thermal efficiency without the use of reactor coolant pumps.
The certification's effective date is 30 days after the NRC publishes the rule in the Federal Register.