Smart grid integration of EVs
S. Himmelstein | July 22, 2022
A pilot project is underway in Germany to advance smart grid integration of electric vehicles (EVs). In the first phase of the initiative launched by Elli, a brand of the Volkswagen Group, and regional grid operator MITNETZ STROM, 20 drivers of Volkswagen models ID.31, ID.42 or ID.53 are testing optimized charging strategies supported by regional electricity generation from renewable energy sources.
An algorithm uses price incentives to compare the cars' charging plans with regional electricity output from renewable sources and the available capacities in the distribution grid. The resulting flexible grid usage is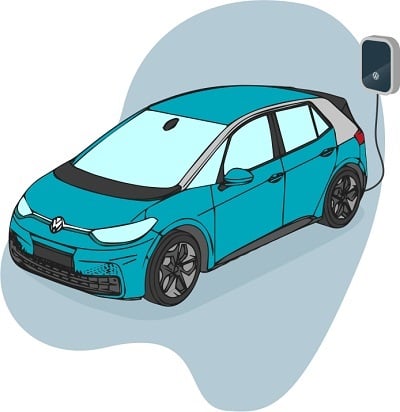 Source: E-Bridge Consulting GmbH intended to reduce the frequency of bottlenecks in the power grid and create financial benefits for participants.
"With this project, we are demonstrating for the first time how electric cars can be synchronized with the power grid in a user-friendly way. The car becomes a rolling electricity storage unit for the grid operator. For drivers, financial added value is generated via price incentives," said Niklas Schirmer, vice president strategy, Elli. "By making the electricity demand of EVs more flexible, more renewable, regionally generated electricity can be used."
In 2020 alone, about 6,200 GWh of green power had to be curtailed in Germany. The results of the pilot test are expected in the fall of 2022.