Edible cement the future of construction?
Marie Donlon | June 15, 2022
Researchers from the University of Tokyo are transforming food waste into edible cement for building and construction applications.
To develop the edible cement, researchers experimented with various types of food waste — tea leaves, coffee grounds, orange and onion peels, and Chinese Cabbage, for example — drying, pulverizing and then compressing the ingredients with simple mixers and compressors. To bind the cement, researchers would have to adjust the temperatures and pressures used according to the food waste source.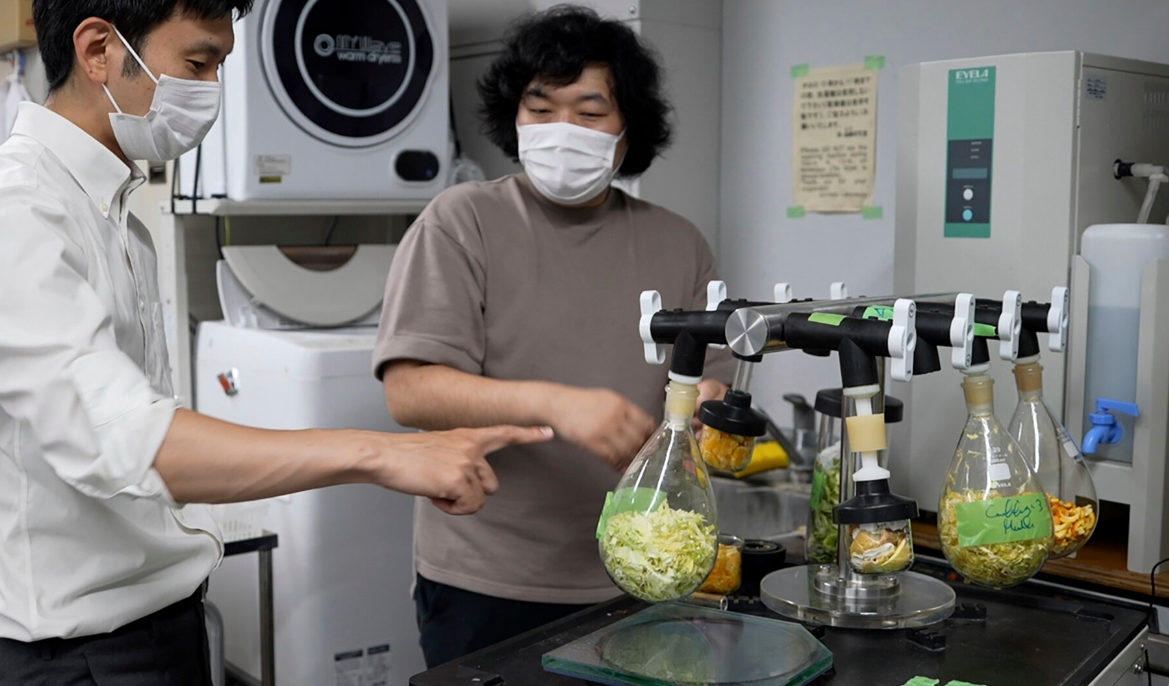 Source: The University of Tokyo
The result, according to the University of Tokyo team, was edible cement that demonstrated tensile strength quadruple that of traditional cement. Additionally, the researchers coated the cement pieces in Japanese lacquer to both waterproof the cement and prevent it from being eaten by rodents and pests when used to erect a structure.
To eat the cement, which has been flavored with different spices to adjust the taste, the University of Tokyo team suggests that the cement can be broken into pieces and boiled.
The cement, according to the researchers, could potentially reduce global food waste while also potentially replacing cement-based concrete, the production of which reportedly accounts for 8% of the world's carbon dioxide emissions.
The researchers are eyeing the cement for use in future makeshift edible disaster housing.