Global Plastic Watch tool monitors plastic pollution from space using AI
Marie Donlon | May 16, 2022
The Minderoo Foundation, an Australia-based non-profit organization, is using a combination of artificial intelligence (AI) and Earth observation to measure concentrations of plastic waste from space.
According to the foundation, the so-called "Global Plastic Watch" tool employs both satellite data technology and machine learning to devise a near-real-time, high-resolution map of plastic pollution.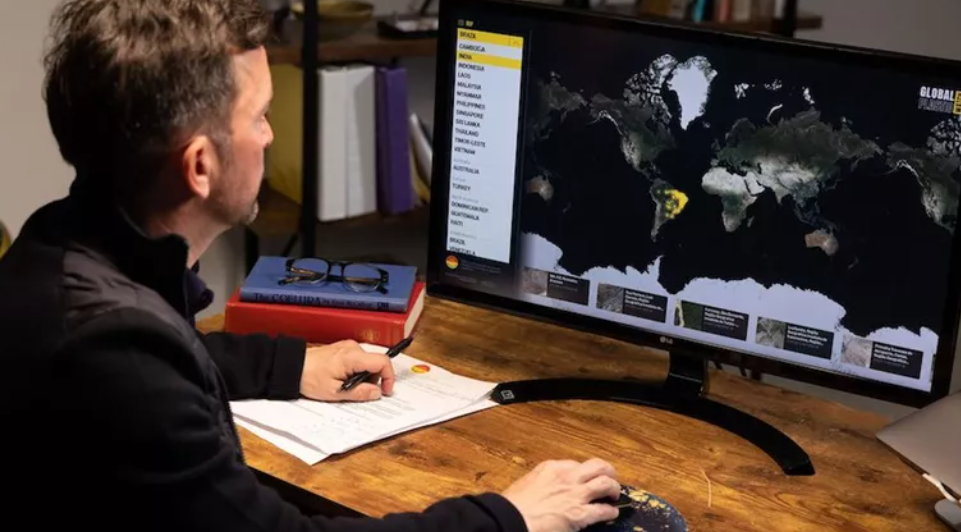 Source: Minderoo Foundation
According to the foundation, the tool is designed to enable authorities to better assess and manage the plastic waste leakage into waterways. To accomplish this, the tool uses remote sensing satellite imagery from the European Space Agency (ESA) and a machine learning model to determine the size and scale of land-based plastic waste sites, which serve as a significant source of plastic waste entering the world's waterways.
If employed by industry, governments and communities, the technology for evaluating and monitoring these land sites could potentially be used to develop solutions for curbing the amount of plastic waste entering waterways from these sites.
"Generally, the world has no idea how dangerous plastic waste is to the organic environment, particularly humans," researchers explained. "The destination for every piece of environmental plastic is nano-plastic, which has both poisonous and cutting attributes able to mutilate cells and possibly even penetrate the human blood-brain barrier.
"Preventing illegal and legal plastic waste stockpiles entering the oceanic environment is critical to limit this harm. Once in the ocean, through both mixing, absorption and ingestion by animals, this plastic will officially enter the human environment."
Using the Global Plastic Watch tool, the researchers suggest that land-based leakage reportedly contributes as much as 91% of the plastic waste in the world's oceans.
Going forward, the researchers aim to refine the AI model and technology to increase its accuracy and expand coverage beyond the 25 countries it currently monitors to new sites and countries throughout 2022.
The research is detailed in the article, More than 1,000 rivers account for 80% of global riverine plastic emissions into the ocean, which appears in the journal Science Advances.