Polymer membrane efficiently counters carbon dioxide emissions
S. Himmelstein | May 03, 2022
A new polymer membrane technology that removes carbon dioxide from mixed gases with both high permeability and high selectivity could play a role in reducing power plant emissions.
A layered design was applied to overcome the tradeoff between gas permeability and selectivity that undermines the performance of available membrane systems. The successful growth of chemically active polymer chains that are both hydrophilic and CO2-philic on the surface of existing membranes increased CO2 selectivity with little reduction in permeability. A bottom layer of porous polyacrylonitrile acts as a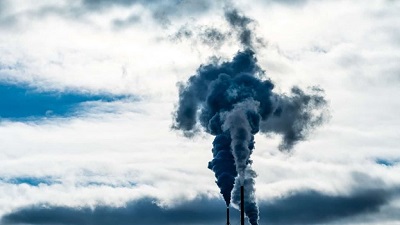 The new membrane filters carbon dioxide from mixed gas, with applications from aquaculture to submarines. Source: Chris Robert physical support for the middle layer of either elastomer-like polydimethylsiloxane or glassy-type polytetrafluoroethylene. Researchers then grafted a patchy layer of polyamine, which selectively attracts CO2, thus pulling it into the membrane and leading to much higher separation from nitrogen.
"To demonstrate the capability of our new membranes, we looked at mixtures of CO2 and nitrogen, because CO2/nitrogen dioxide mixtures are particularly relevant in reducing greenhouse gas emissions from power plants," explained the researchers. "We've demonstrated that we can vastly improve the selectivity of membranes to remove CO2 while retaining relatively high CO2 permeability."
The selectively permeable membrane synthesized by scientists from SINTEF Industry (Norway), North Carolina State University and Norwegian University of Science and Technology works by filtering CO2 faster than other mixed gases.
Potential applications for the polymer described in Science, including use in ventilation and filtration devices and climate change mitigation, will be pursued.