Demystifying the powder coating specification
Engineering360 News Desk | March 25, 2022
So you've decided to specify a powder coating on your project. Maybe your project owner values sustainability and wants to use materials with the lowest carbon footprint. Maybe your last project was delayed for months due to long lead times for liquid paint and you want to avoid those headaches on this project. Maybe your project is a LEED project and you need Environmental Product Declarations for the Materials and Resources credit. Or maybe you simply want a high-performance coating that is tough, lasts a long time, is odor-free, features a low reject rate and that fabricators appreciate (high transfer efficiency, virtually volatile organic compound (VoC)). Whatever the reason, the choice is made — now how is it specified?
The first place to start is the current coating specifications. Whether it be Division 5, 8, or 9, powder can be included. If an opening is being specified, say an aluminum storefront, window, skylight or curtain wall, it will likely be specified in Division 8. The aluminum metal used in these openings are often finished in one of three ways: anodizing, liquid coating or powder coating. All of these systems are considered high performance coatings and meet industry standards, like AAMA. Anodizing falls under AAMA 611 while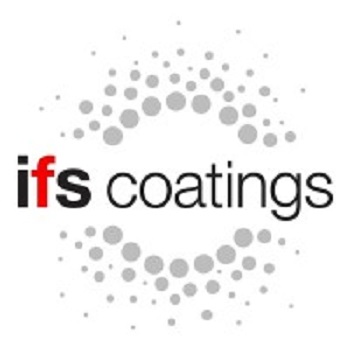 liquid and powder coatings fall under AAMA 2604 and AAMA 2605. The manufacturer of the opening often will offer various performance levels when it comes to the finish. Specifying the performance needed for the project is key here. If liquid coatings that meet AAMA 2605 for a curtain wall are typically specified, add language to include powder. Below is an example of how sustainable powder coatings are written into a spec for an aluminum opening in Division 8:
Superior-performance organic FEVE fluoropolymer powder finish: Single-coat fluoropolymer powder finish complying with AAMA 2605 and containing 100% FEVE resin.
This same language can also be applied to Division 5 while adding language to Division 9 is a bit different, as Division 9 focuses on finishes generally, not specific finished building materials. Language calling out powder can be added under the "High Performance Coatings" section and "Topcoat Materials." Under "High Performance Coatings" it is important to state the performance standard required for the project. Here, language can be added to specify the use of powder similar to what can be used in Division 5 and 8.
Superior-performance organic FEVE fluoropolymer powder finish
Adding language under "Topcoat Materials" is different with powder. Powder coatings are often applied in a single coat, so language stating that is important here. Liquid paints may be used in other areas of the project and will almost always be multi-coat. A second bullet needs to be added to allow for powder to be used in a single coat. See below.
Single-coat fluoropolymer powder finish containing 100% FEVE resin
Specifying powder on a project is fairly simple. So where can you use it? A good tip to keep in mind is that powder won't be applied on-site, but this doesn't mean powder can't be used on the next restoration project. Many metal components of an older building can be removed and sent to a job shop for powder coating application. Larger pieces for a new build will likely come from a larger coater that specializes in metal lineals (think extrusions for curtain wall). If an interior coating in a specialty color is needed (maybe corporate identity or a coating capable of real depth and interest ), be sure to check with the powder supplier to get a color match sample. IFS has over 76,000 colors in its database, and custom colors are available to meet the demands of your design.
If a project calls for an exterior coating that comes with a 20 year warranty and meets and exceeds the AAMA 2605 performance requirements, liquid PVDF is not the only option. High performance architectural powder coatings exceed the AAMA 2605 standard, come with 20 year warranties on aluminum, and have a low carbon footprint because they have lower embodied carbon. Typically AAMA 2605 powder coatings will be specified in either Division 5 or 8, and it is important to remember that these need to be applied by a registered applicator. High performance coatings are expected to perform for decades and having proper application is key. A registered applicator has undergone rigorous review of their line and process so rest assured, the powder coating will be applied properly to perform over the long haul.
Remember, powder coatings can be specified to meet your project needs. Often, simply adding additional language to call out powder coatings is all that is needed. Adding the option of powder to a coating spec will make your project more sustainable, your general contractor relieved because materials will be available, and your fabricators breathing fresh air by using a technology that is VOC-free, reclaimable and high quality. It is no mystery that powder coatings are the environmentally responsible choice for your next design project.