College creates own COVID-19 rapid test lab
Cari Cooney | March 28, 2022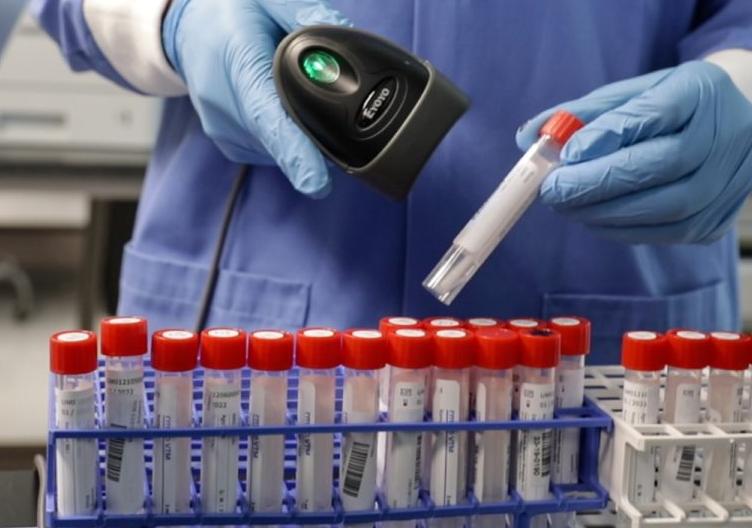 At Georgetown's test lab, up to 364 COVID-19 samples are processed at once. Source: Georgetown University
Many Georgetown students, teachers and staff have volunteered nasal swabs for PCR testing at COVID-19 testing sites on campus. Since November 2020, more than 249,000 samples have been delivered to Georgetown University's COVID-19 testing lab in Rockville, Maryland, for examination. However, unlike PCR tests performed by outside pharmacies and testing centers, the results from an internal lab can be back in as little as five to 10 hours.
As the COVID-19 pandemic spread, Georgetown, like many other campuses around the country, shifted to entirely virtual learning in spring 2020. It also drastically reduced the density of laboratory and research areas and where practicable, shifted to teleworking. If the university community was to resume in-person activities safely — public health, medical and administrative leaders at Georgetown understood the significance of implementing quick COVID-19 testing.
Lengthy wait times prompted a quick solution
Outside labs analyzed university samples exclusively from June 2020 until mid-November 2020. Results took anywhere from three to seven days to arrive, with longer wait times occurring early in the pandemic. This was a concern since Georgetown needed faster results to ensure the safety of its residents. At Georgetown's Medical Center, the organization's leadership offered a solution.
To have greater control over the testing and turnaround times, Georgetown administrators requested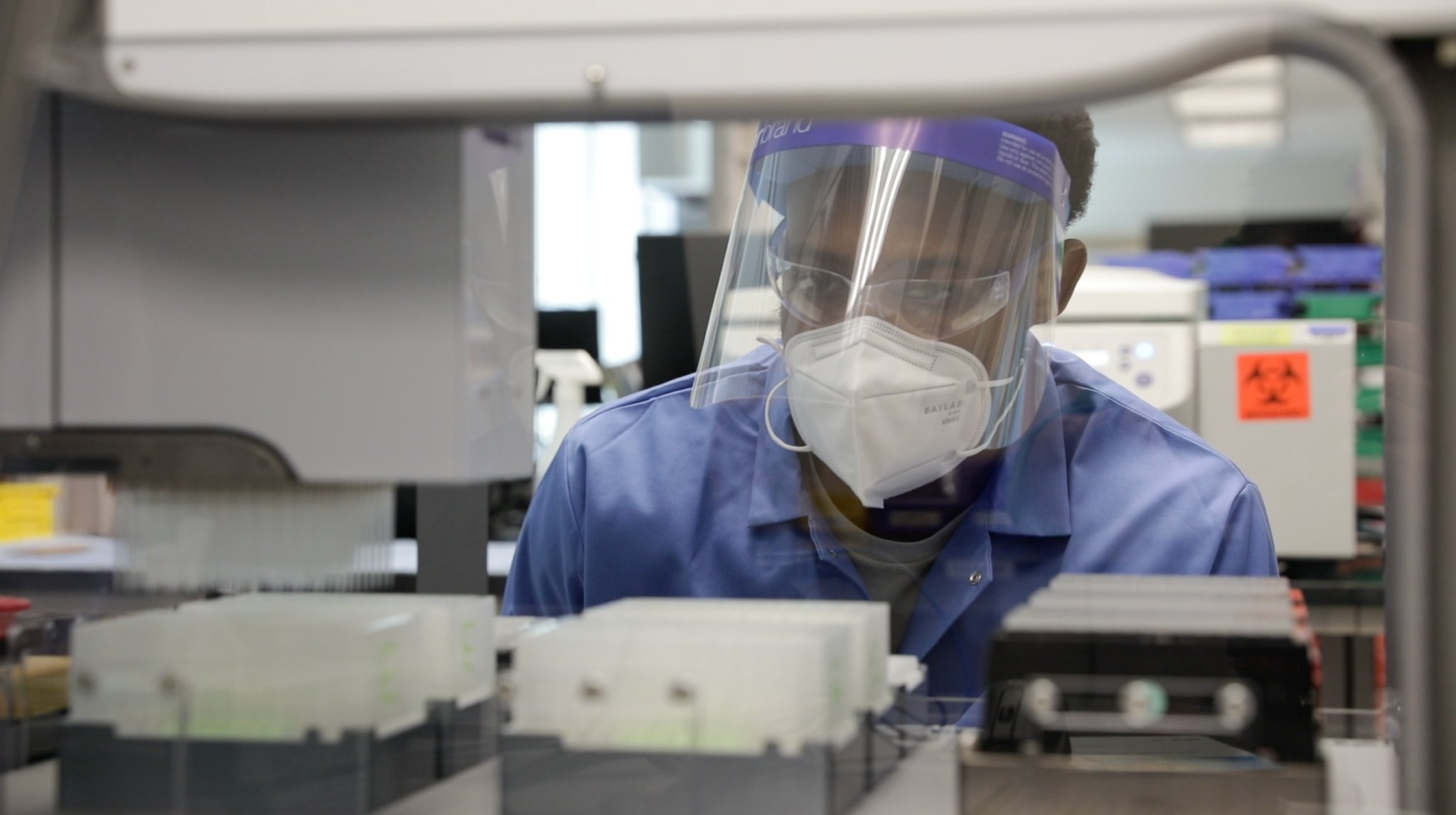 Lab staff perform quality checks during the last parts of the process. Source: Georgetown University that the university's only high-complexity, CLIA-certified lab (a federal classification that allows for diagnostic testing of human samples) allocate time and lab space to COVID-19 testing. The Rockville-based C.W. Bill Young Cell Transplantation Program (CWBYP) is a high-complexity clinical facility that performs complex blood type and genetic testing for bone marrow transplants. COVID-19 testing necessitated similar abilities and knowledge.
By April 2021, the Georgetown University COVID-19 testing lab had totally separated from the BMT facility, becoming an independent institution with its own CLIA-certification for high-complexity testing. The lab has been handling 100% of the university's PCR testing of samples gathered on its primary Georgetown Law and School of Continuing Studies campuses since October 2021 and currently employs 15 people.
Georgetown began offering PCR testing to full-time, benefits-eligible workers' children under the age of five in January 2022. The university created this program to help parents and guardians of children under the age of five who do not have access to vaccinations.