Vending-machine like robot returns COVID-19 test results in under an hour
Marie Donlon | August 26, 2022
China-based company BioTeke has developed a COVID-19 testing robot that can test up to 320 patient samples simultaneously and return the results of 80 patients in just 45 minutes — significantly faster than current test protocols, which can take hours and even days.
The vending machine-like robot collects oral swab samples and offers patients polymerase chain reaction (PCR) test results without having to send samples to an offsite lab.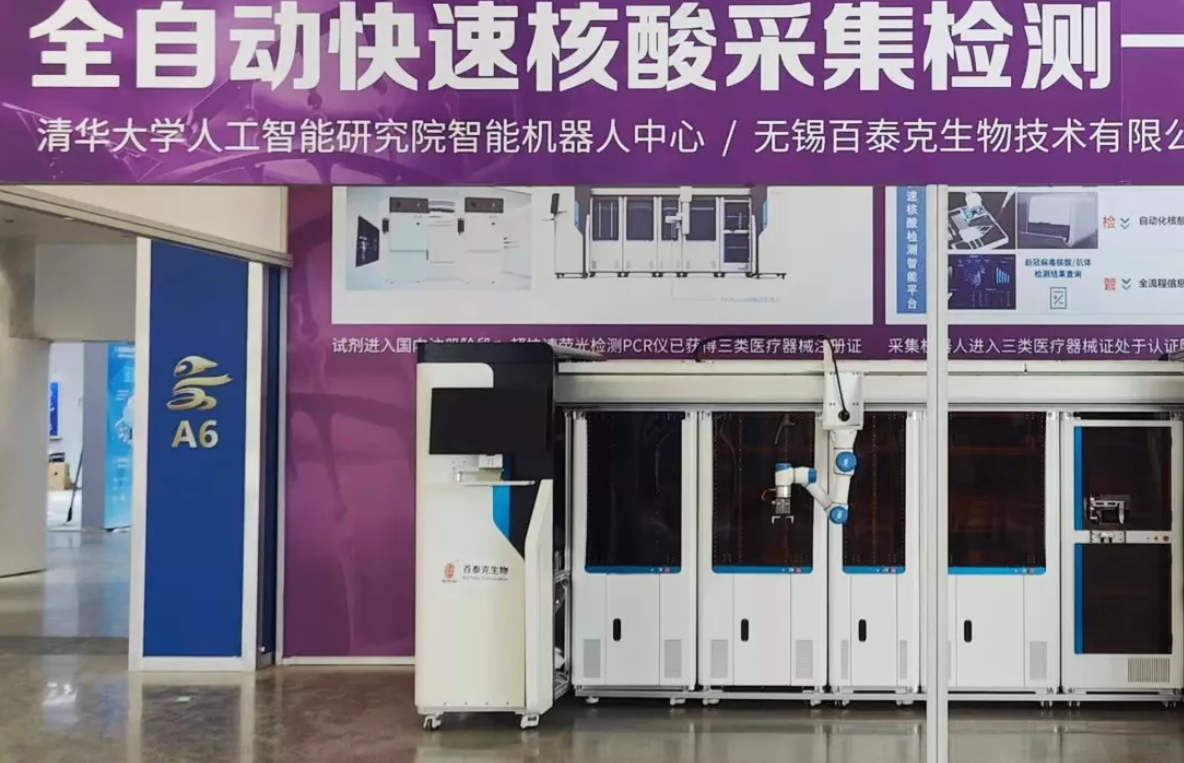 Source: BioTeke
To enable this, the robot features assorted modules for sampling, extraction, purification, amplification, detection and result analysis.
According to the researchers, models of the human mouth were built alongside an image recognition algorithm that enabled the robot's mechanical arm to autonomously collect oral swabs from patients' throats. Once collected the nucleic acid in the sample reportedly undergoes purification and amplification to yield a result with the robot mimicking the laboratory process and the mechanical arm passing the sample tubes across the the different modules. Results are recorded once the tube reaches the analysis module and the waste from the sample is subsequently disposed of.
While currently undergoing verification by the National Medical Products Administration, the robot is being eyed for use in public places such as airports and train stations, according to its developers.
The BioTeke robot recently made its debut at the World Robot Conference 2022 held in Beijing, China.