Amcor introduces high barrier paper packaging
Marie Donlon | March 22, 2022
Packaging solutions firm Amcor has developed a high barrier paper for food packaging applications.
The first product under its AmFiber line, Amcor's LifeSpan Performance Paper, reportedly protects food items from moisture and oxygen and can be easily incorporated into existing packaging lines, according to its developers.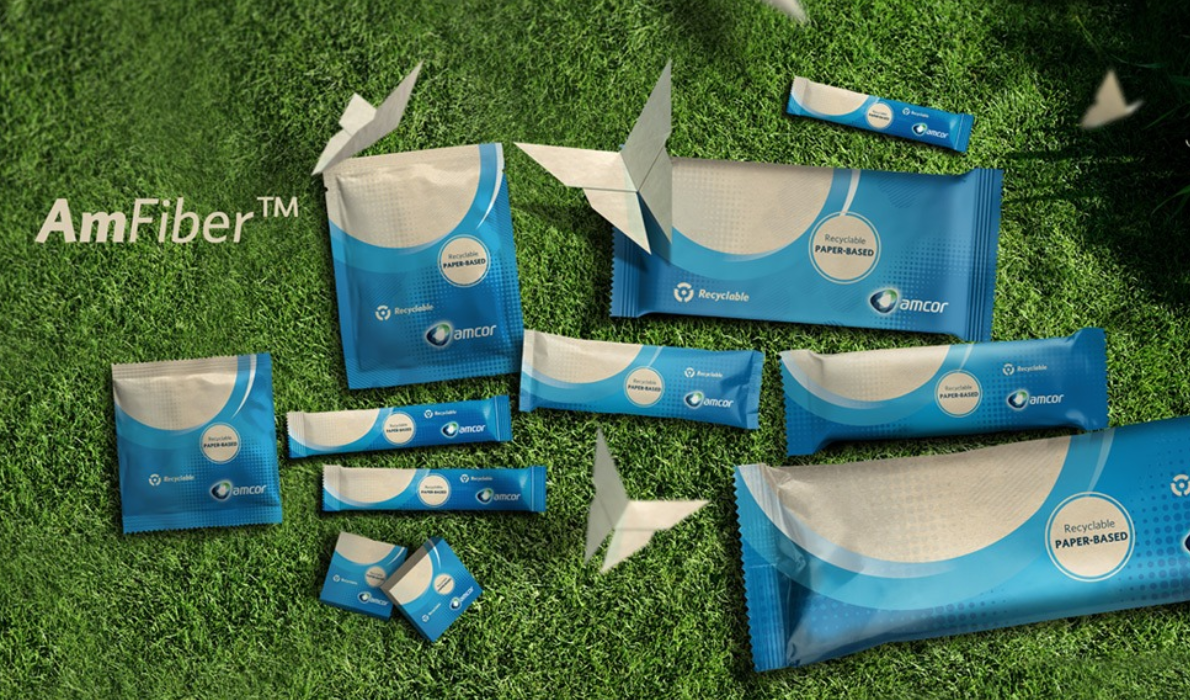 Source: Amcor
The packaging, which is composed of 80% paper-fiber content, is designed specifically for snack and confectionary products and is reportedly grease-resistant and features a high moisture and high oxygen barrier.
When incorporated into existing packaging lines, Amcor reports that tearing is avoided and production lines maintain their speed.
Eventually, Amcor hopes to expand applications for the packaging beyond confectionary uses to include coffee, spices and dried soups for instance.
Following an upcoming European launch, the packaging material will be rolled out in the Americas and Asia Pacific.