Researchers test coating-reinforced highway columns against collision, explosion
Marie Donlon | February 14, 2022
Researchers from the University of Nebraska-Lincoln have tested whether columns that support highway overpasses and bridges would benefit from additional reinforcement in the shape of a coating or polymer wrap.
Although rare, such structures are vulnerable to vehicle collisions and subsequent explosions. As such, the researchers sought to determine the effectiveness of protecting highway support columns by wrapping them in a fiber-reinforced polymer (FRP) or coating them in a compound called polyurea.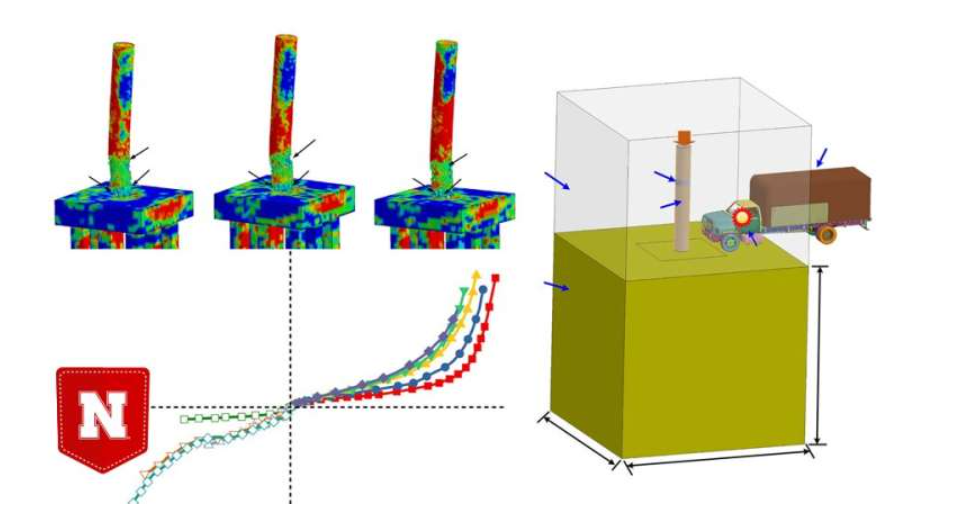 Source: University of Nebrasks-Lincoln
To test the approaches, the researchers developed models to determine how reinforced columns in various sizes — 2.5 ft, 3 ft and 3.5 ft — withstood simulated collisions with a 17, 637 lb truck and subsequent explosions.
According to their findings, the University of Nebraska-Lincoln researchers discovered that the 2.5 ft column wrapped in the FRP and the 3 ft and 3.5 ft columns coated in polyurea outperformed all other simulations in terms of keeping the columns intact.
The study, Numerical Modeling and Performance Assessment of Bridge Column Strengthened by FRP and Polyurea under Combined Collision and Blast Loading, appears in the Journal of Composites for Construction.