Attend this AGMA detailed gear design course
Engineering360 News Desk | January 26, 2022
There is a distinct difference between "designing" a gear and "optimizing" a gear design. This course offered by the American Gear Manufacturers Association (AGMA) will address the optimization process via an understanding of those factors beyond basic bending and pitting ratings.
Optimization may focus on load capacity, economy of production or minimization of overall gear system envelope. Learn how to improve gear designs via optimization and gain new insight into concepts presented through illustrations and demonstrations. Explore all factors that go into good gear design from life cycle, load, torque, tooth, optimization and evaluating consequences. This course is International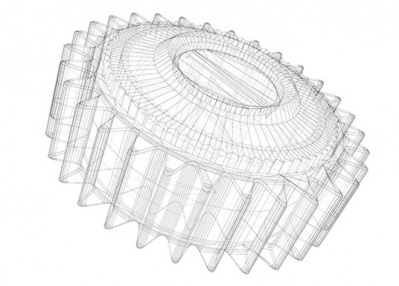 Source: AGMAAccreditors for Continuing Education and Training -accredited and worth 2.0 continuing education credits.
Participants will also examine differences in stress states among various surface durability failure modes, consider time dependent and time independent failure modes related to tooth design, and use computer-generated graphics to examine mesh action and tooth interaction.
Gear engineers, gear designers, application engineers, people who are responsible for interpreting gear designs, technicians and managers who want to better understand all aspects of gear design are invited to register for live virtual online training scheduled to be held February 22 to 24 and March 1 to 3, 2022, 12 pm to 4 pm.