Sensor tests assure safe travel in fog
S. Himmelstein | January 25, 2022
Navigation under foggy conditions can be hazardous for drones and other autonomous aircraft. Sensors are being evaluated in various types of fog and at different distances to improve travel safety for these aeronautical systems.
A fog chamber constructed at U.S. Sandia National Laboratory (SNL) is ground zero for the testing of different sensors. The properties of fog generated by 64 nozzles spraying a custom mixture of water and salt in the plastic sheeting-lined chamber are measured over time to understand how it forms and changes.
The facility has been used to conduct multiple performance tests with vehicle safety sensors from Teledyne FLIR including visible cameras, longwave infrared cameras, midwave infrared cameras, shortwave infrared cameras and lidar. The longwave infrared cameras were demonstrated to accurately detect and classify pedestrians and other objects in most fog, where visible cameras are challenged.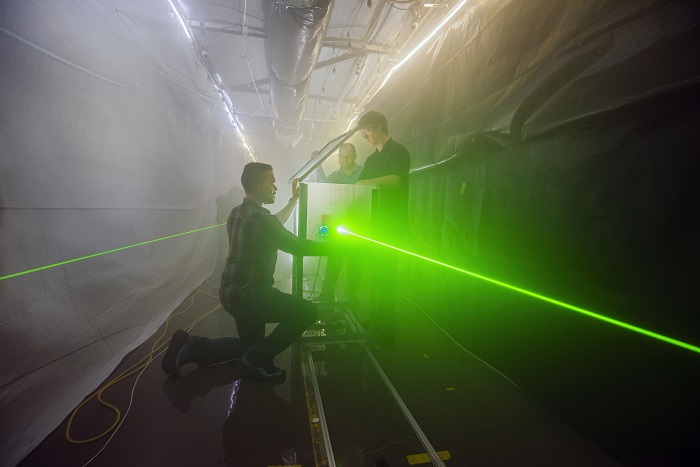 Researchers prepare for an optical test in the SNL fog facility. Source: Randy Montoya
Research published in Optics Express describes the use of computational imaging and the development of algorithms that enable sensors to detect, locate and image objects in fog.