System Turns Waste Paper into New Paper Without Water
Engineering360 News Desk | December 07, 2015
Seiko Epson Corp. has developed an office papermaking system that produces new paper onsite from shredded waste paper without the use of water.
Ordinarily, paper is recycled in a process that involves transporting waste from an office to a recycling facility where it is chopped, turned to pulp with the addition of water and then dried and reconstituted into paper. That process also typically means that contractors are hired to handle the disposal of confidential documents.
Epson's PaperLab uses a dry process to dispose of documents onsite. The system breaks down documents into fibers, so the information on them is destroyed. The system then produces paper of various sizes, thicknesses and types.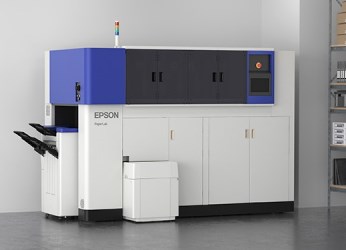 PaperLab produces paper onsite without the use of water. Image credit: Epson.The process comprises three technologies: fiberizing, binding and forming. During fiberization, waste paper is transformed into long, thin cottony fibers. A variety of different binders then can be added to the fiberized material to increase the binding strength or whiteness of the paper or to add color, fragrance, flame resistance or other properties.
Users then can produce sheets of paper via a pressure-forming process that allows customization of density, thickness and size.
According to Epson, the system produces the first new sheet of paper within three minutes of having been loaded with waste paper. At that point, it can generate approximately 14 A4 sheets per minute and 6,720 sheets in an eight-hour day.
Epson plans to put PaperLab, which measures 2.6 x 1.2 x 1.8 meters, into commercial production in Japan in 2016. Sales in other regions are to be added later.