Magswitch introduces magnetic gripping cobot
Engineering360 News Desk | January 19, 2022
The CoBot SmartMagGrip E30 from Magswitch is designed to work in the collaborative robot environment. It incorporates all of the same features as a typical Magswitch E-Series tool, including variable field output (VFO) and integrated sensing technology.
The VFO allows for adjustability of the magnetic strength between 0% and 100% for de-stacking, picking single parts or picking multiple parts. The integrated sensing technology can be used to determine or confirm that the proper part is picked. The parts are taught to the tool through a simple learning process.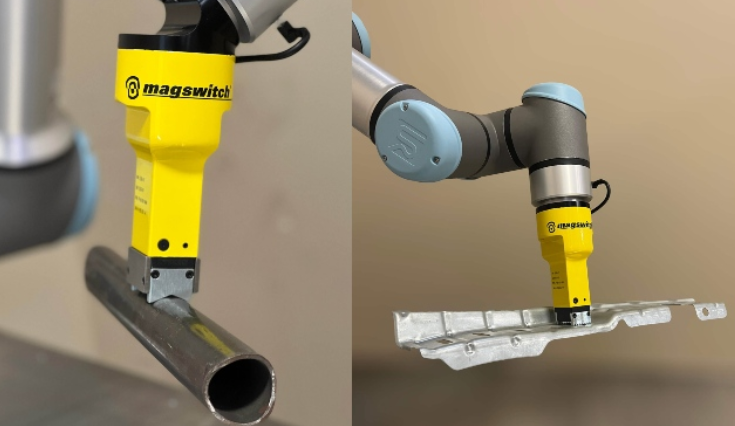 Source: Magswitch
The Cobot SmartMagGrip E30 is currently supported with direct integration to Universal Robots through the Tool IO connector with a URcap communicating via RS-485.
Other features of the cobot:
Electrically-actuated, 24 V DC, 1 A
SMART technology to detect proper part present
Variety of pole shoe options included
Up to 56 kgf holding force
For more on the cobot, visit the Magswitch website.