Alexa, take me to the Moon
S. Himmelstein | January 07, 2022
In an era where William Shatner — Star Trek's Captain Kirk — has a turn as an astronaut and the Earthbound continue video-conferencing, the Alexa digital assistant and Webex video system will be aboard the first flight test of NASA's Orion spacecraft in deep space.
The Callisto technology demonstration will be integrated into NASA's Orion spacecraft for the agency's Artemis I uncrewed mission around the Moon and back to Earth. Callisto uses Amazon Alexa and Webex by Cisco to test and demonstrate commercial technology for deep space voice, video and whiteboarding communications. Lockheed Martin, which designed and built the Orion spacecraft for NASA, is leading the development and integration of the payload.
The project will provide an opportunity to learn how future astronauts could benefit from far-field voice technology, artificial intelligence and tablet-based video collaboration. The payload includes innovative technology that allows Alexa to operate without an internet connection, and Webex to run on a tablet using NASA's Deep Space Network.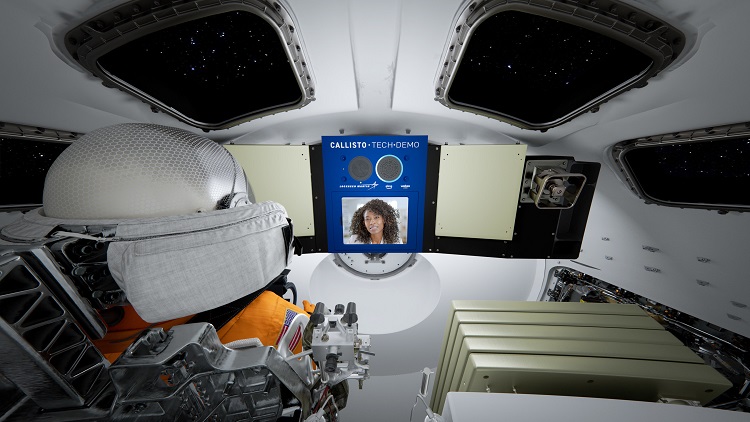 The technology demonstration will fly onboard NASA's Orion spacecraft during the Artemis I mission to the Moon. Source: Lockheed Martin
The Callisto technology demonstration will also allow students, families, space enthusiasts and the general public to engage with and virtually "ride along" with the Artemis I mission. They can follow the mission on Alexa-enabled devices by saying "Alexa, take me to the Moon," and the Webex video collaboration capabilities will offer opportunities for STEM education and remote classroom teaching events.
Artemis I is currently scheduled to launch in early 2022 from NASA's Kennedy Space Center in Cape Canaveral, Florida, for a multi-week journey around the Moon and back.